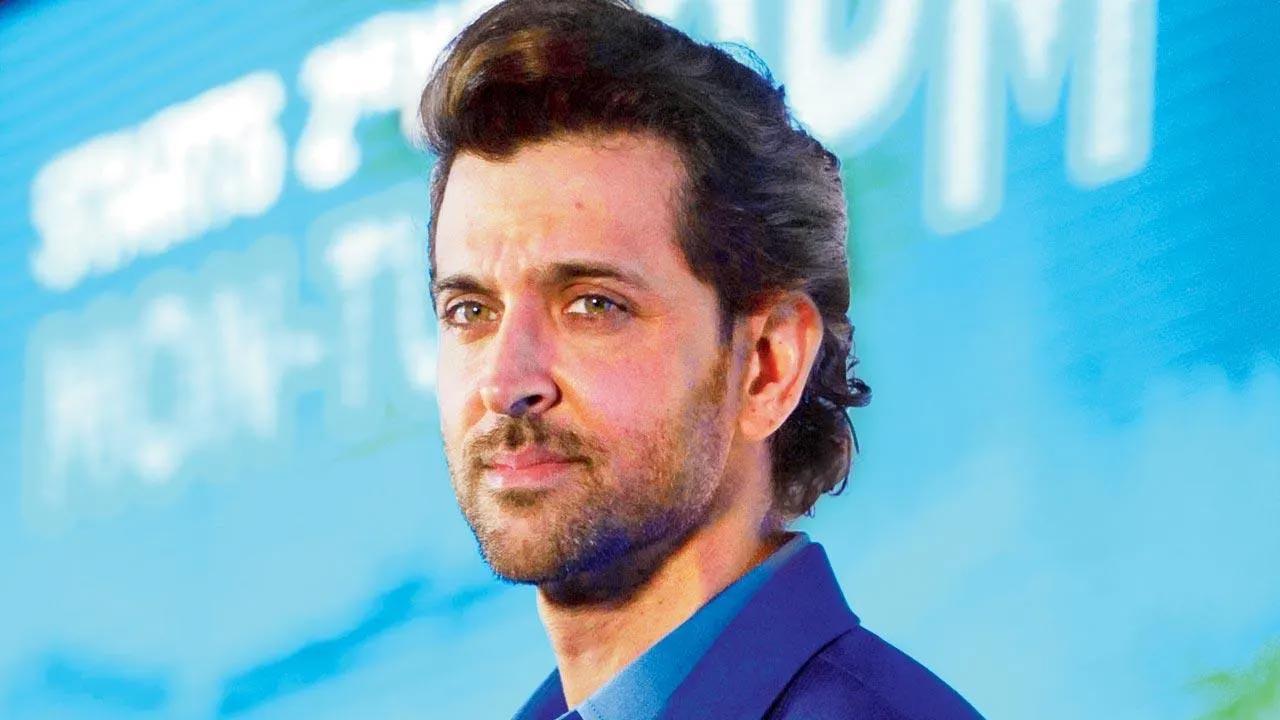 Hrithik Roshan is unarguably one of the most loved superstars in the country; however, with the surge in digital conversations, the star has stayed more relevant and popular as ever with his signature wit and humor.
Giving us a candid look at his life and personality behind the camera, Hrithik Roshan has truly taught us how to stay real on and off social media! Here are some of his posts:
The expression says it all! When that call you took could have just been a Whatsapp message. Haven't we all been there?
View this post on Instagram
One of the most entertaining social media moments was watching the Greek God break out into dance when he heard some 80's Bollywood classics playing in the gym.
View this post on Instagram
The 'seelan waali deewar' moment- Hrithik Roshan posted an image of himself with his mother at the breakfast table when fans were quick to notice his 'seelan waali deewar'.
View this post on Instagram
Hrithik Roshan gets as excited with menu cards as we do! Don't believe us? Here's a picture he posted as he looked at a menu with intense concentration. He also mentioned #MissMySamosas which ultimately became a huge talking point.
View this post on Instagram
The superstar is a complete family man and gave us a glimpse of his fun holiday with his sons as they cycled and grooved to music at their travel destination.
View this post on Instagram
Hrithik can act, dance and perform action stunts like a pro but he also knows how to rest and relax like one! The actor posted an image of himself lounging on a picnic mat, his perfect idea of 'Sunday-ing'.
Sunday-ing pic.twitter.com/Caj4SO08mP

— Hrithik Roshan (@iHrithik) November 28, 2021
The superstar loves interacting with fans and even responded to a fan's tweet on 'Zindagi Na Milegi Dobara' with the lyrics of Senorita, one of the most popular tracks he's remembered for. Couple of fans were singing the song in parts on Twitter, Hrithik too jumped on to the bandwagon and completed the lyrics of the song.
Jo bhi pal beeta
Hey senorita
Har pal tumne hai dil jeeta
Bas itni si toh baat hai ????

— Hrithik Roshan (@iHrithik) January 19, 2021
We've seen him do everything on camera, only natural for someone we refer to as a 'complete actor' but fans also got to see Hrithik Roshan sing again, when he posted a throwback video of an impromptu singing session on the set of Super 30, entertaining his crew and cast.
View this post on Instagram
Undoubtedly, we have a special bonds with our grandparents. Hrithik Roshan also shared a piece of his heart and opened up about his special connection with his nana on the occasion of Maha Shivratri.
View this post on Instagram
As we approach a New Year, we can't wait to see the new skill the superstar has acquired since it was only last New Year that he learned how to fly a drone and treated fans to a drone selfie video.
View this post on Instagram