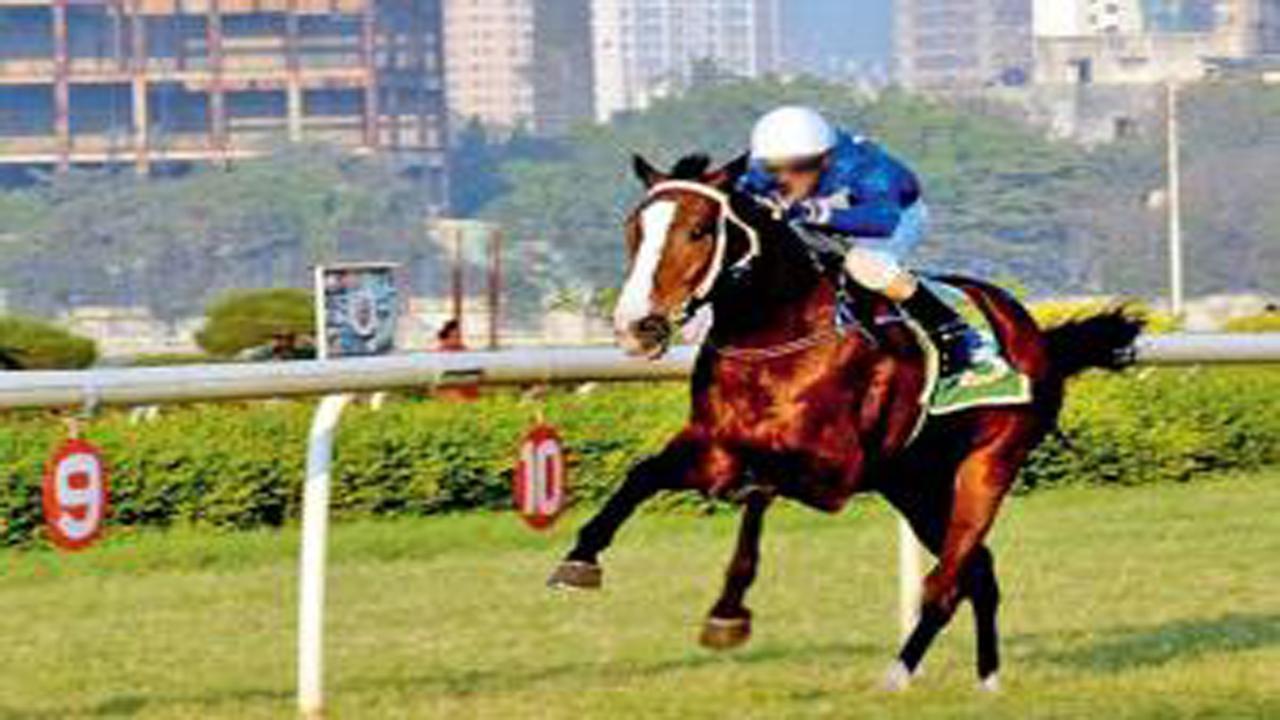 A Star Is Born posted a sensational victory in the Arion Horse Company Indian 2000 Guineas (Gr 1), the second Classic of the current Mumbai season, run at the Mahalaxmi racetrack on Tuesday.
The three-year-old colt gained first-ever Indian Classic success for his sire, Roderic O`Connor, the relatively new stallion standing at the Poonawalla stud farm.
Bred at the Kunigal farm, the son of Angel Dust sported the red and white silks of Dr Cyrus Poonawalla, who and his family own the winner in partnership with his brother Zavaray and his family. Another pair of brothers who had a hand, in literal sense, in the success of A Star Is Born, were the Narredu brothers:trainer Rajesh and jockey Suraj.
Suraj Narredu, who has been riding with a vengeance ever since he came out of a forced exile (he recently won reprieve in the court of law against his suspension by the Bangalore Turf Club), gave an incredible ride to the winning colt.
The Poonawallas, and jockey Suraj Narredu, thus completed a Classics double, having recently bagged the Zavaray S Poonawalla Indian Turf Invitation Cup (Gr 1) with Alluring Silver at the same venue less than ten days ago.
As the field of 13 contestants was flagged off by the starter, hot favourite Zuccarelli jumped smartly, but jockey P S Chouhan eased him back immediately to keep company with A Star Is Born whom Suraj Narredu had settled last but one. However, nearing the half-way merker (800m) Chouhan decided to leave his main rival to look for a striking position on the outside of the field, even as Suraj followed him from a respectful distance until the heads turned for home.
Soon on straightening up, however, Chouhan alerted Zuccarelli to task, and the Pune Derby winner responded instantly with electrifying acceleration, giving the impression that he would sail away for a comfortable victory. Never the one give up hope, Suraj sensed his colt wasn`t happy with the use of whip, and in a bold move, started urging A Star Is Born with only hands and heels. The game colt covered ground in a spectacular fashion, pouncing on Zuccarelli near the wire to snatch a "long neck" verdict, earning his first Indian Classic for trainer Rajesh Narredu.
Trainers Pesi Shroff and Dallas Todywalla ended the day with a double each. Among jockeys, P S Chouhan was the sole professional who matched their feat.
Also Read: Zuccarelli, A Star Is Born set duel for 2000 Guineas