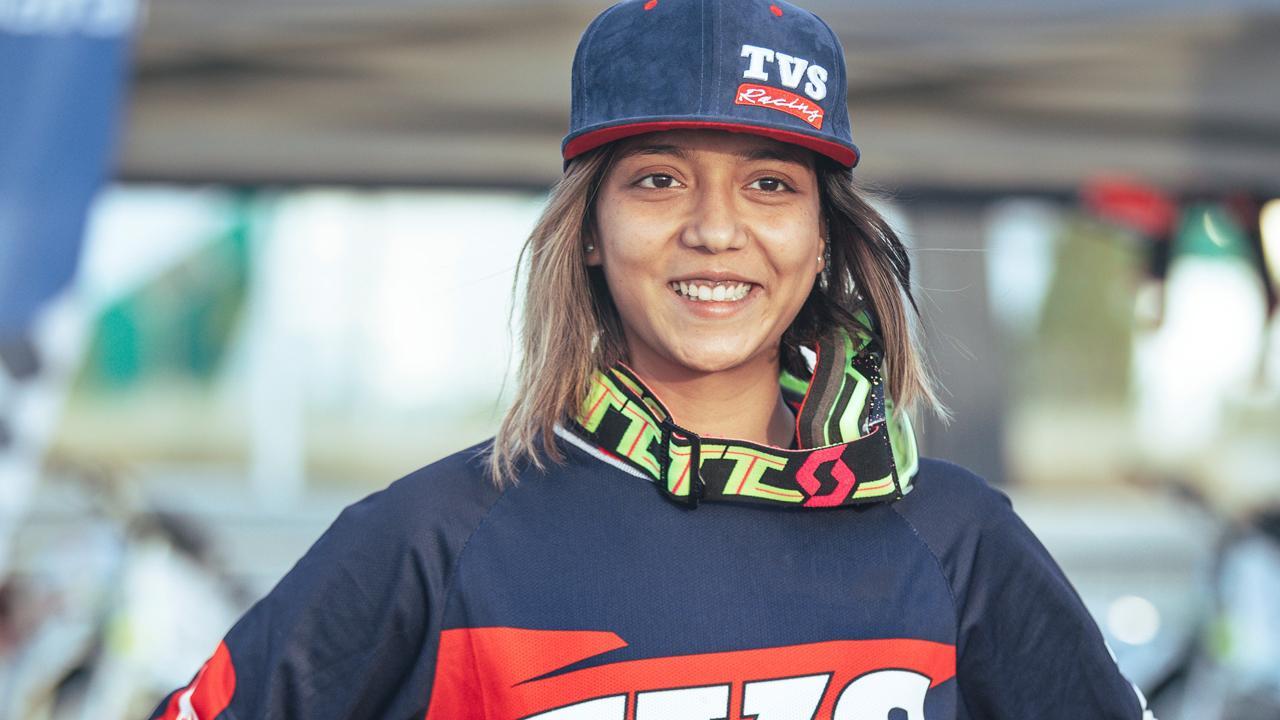 India`s leading female motorcycle racer Aishwarya Pissay, 26, of TVS Racing is in pole position to win the national title, leading the pack after four grueling rounds of the FMSCI Indian National Rallying Championship 2021.
With two rounds to go—Coimbatore, December 11 and Nashik, December 18—Pissay is confident of sealing what will be a record fifth national title. The first four rounds were held in Bengaluru, Hampi, Puttur and Chikmagalur. "I am currently leading the championship board with 100 points. One more race and I will seal the championship for the fifth time in a row at INRC. This season has been the best season so far with a consistent Top-20 finish. I also registered a best Top-15 finish in the last race at Chikmaglur," Pissay, who is supported by Scott, told mid-day.com recently.
Not one to rest on her laurels however, Bangalore-based Pissay, the first-ever Indian motorsports athlete to win a world title after successfully completing all four stages of the 2019 FIM Bajas World Cup, is already planning her path ahead. The Dakar Rally, one of the world`s toughest off-road endurance motorsport events held across two weeks on some unforgiving terrain, is on Pissay`s radar.
"It will definitely be very satisfying to seal my fifth consecutive national title at INRC. As part of my future plans, I am working towards Dakar as a long-term goal. I will be training and participating internationally at rallies that will help me prepare for Dakar. And with proper training I will definitely be able to cope with any terrain and any challenge. Short term, I will be looking at participating in a few cross-country rallies next year," explained Pissay.
Also Read: Virat Kohli: The Indian team are expected to win everything, but that's not realistic