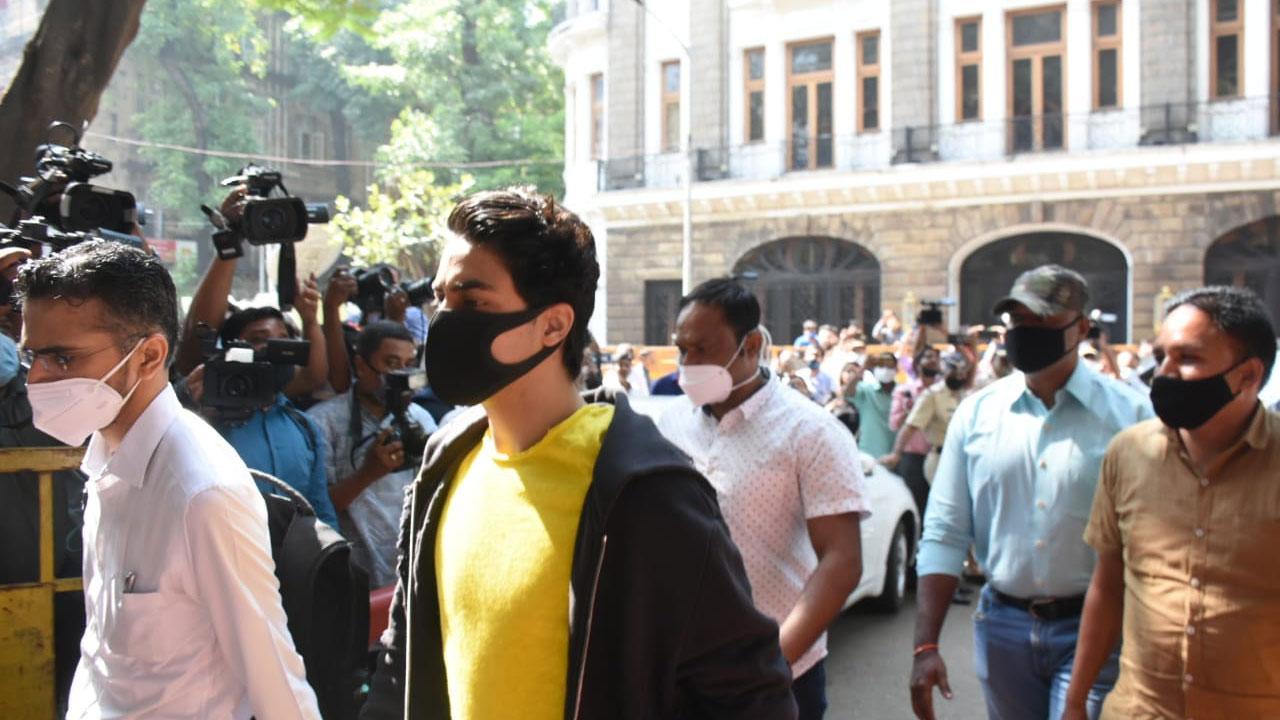 Shah Rukh Khan's son Aryan Khan was taken into custody by the Narcotics Control Bureau on October 3. He remained in the Arthur Road Prison till October 29 and came back home on 30. His bail application was denied in the Sessions Court after which he challenged the order in the High Court. A bail bond of Rs. 1 lac was signed by actress Juhi Chalwa.
Aryan Khan was now spotted earlier today at the NCB office to mark his weekly presence. He has been asked to appear at their office every Friday, this happens to be one of the conditions on the basis of which he was granted bail last month. He's also not allowed to travel outside the country without prior permission.
Along with Aryan, Arbaaz Merchantt, who was also in the prison, was spotted at the NCB office. Talking about the other conditions of the bail both Aryan and Arbaaz have been asked not to indulge in similar activities, not make any public statements about the case, attend the NCB office every Friday between 11 a.m.-2 p.m. and also go there as and when called.
The court has also directed them not to indulge in influencing witnesses in any manner, attempt to delay the trial and attend court on all dates in the order, which will pave the way for the release of the trio later on Friday.
Aryan, who was recently granted bail in the drugs-on-cruise case was summoned by the Special Investigation Team (SIT) of the Narcotics Control Bureau (NCB) for questioning on Sunday, however, he could not appear citing fever.
Also Read: Aryan Khan extortion case: Mumbai Police Special Enquiry Team summons Pooja Dadlani