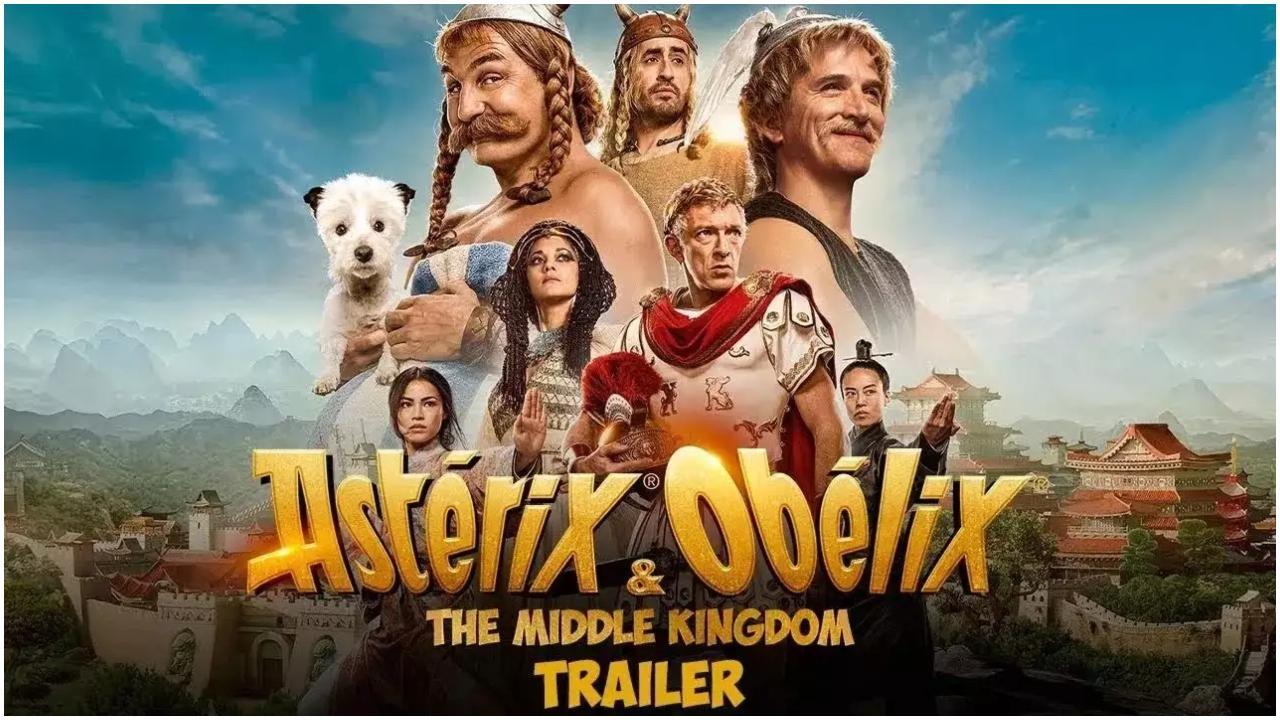 Film: Asterix And Obelix: The Middle Kingdom
(Original title: Astérix & Obélix: L`Empire du Milieu)
Cast: Guillaume Canet, Gilles Lellouche, Vincent Cassel, Jonathan Cohen, Marion Cotillard, Julien Chen and Leanna Chea.
Director: Guillaume Canet
Rating: 2/5
Among the world`s most popular international comic characters, Asterix and Obelix have always been eagerly devoured by fans. The comic book series has always been a winner wherever it has been reproduced, but the same cannot be said about the filmed versions – especially the live-action ones. This new film, a live-action version translated into multiple languages, is being released in English, Hindi, and Tamil. The filmmakers might have high hopes for this big-budget French production but the lay audience might not cotton on. This film, in fact, is an insult to Goscinny`s work. It`s not in the least bit funny and the characterizations don`t stay true to the comic book series.
Also read: `Love Again` Movie Review: Unexciting romance
The story here is rather simple. The only daughter of the Chinese emperor Han Xuandi escapes from a strict prince and seeks help from the Gauls, and the two brave warriors Asterix and Obelix are at the centre of it all. The series of scenes that follows accommodate most of the French stars but it does nothing for levity. Guillaume Canet (the director) appropriates the lead role of Asterix and his lack of comedic skills is plain to see.
The writing is not up to the mark. Humour is also sorely missing from the run of play here. A few jokes do manage to score but it is not enough to make this threadbare effort feel like a comedy. Even the silly football jokes with Ibrahamovich involved, don`t score a hit. The problem may be that French humour may not translate very well into English. But that should have been taken care of by the format chosen. Asterix is not portrayed as a smart, funny, and likeable character. In this film, he comes across as pretentious and whiny.
Billed as France`s biggest Live action adventure yet, this film has wonderful locations, grand landscapes, good stunt action, beautiful costumes, and opulent settings but the writing, characterization, performances, and humour are not up to the mark!