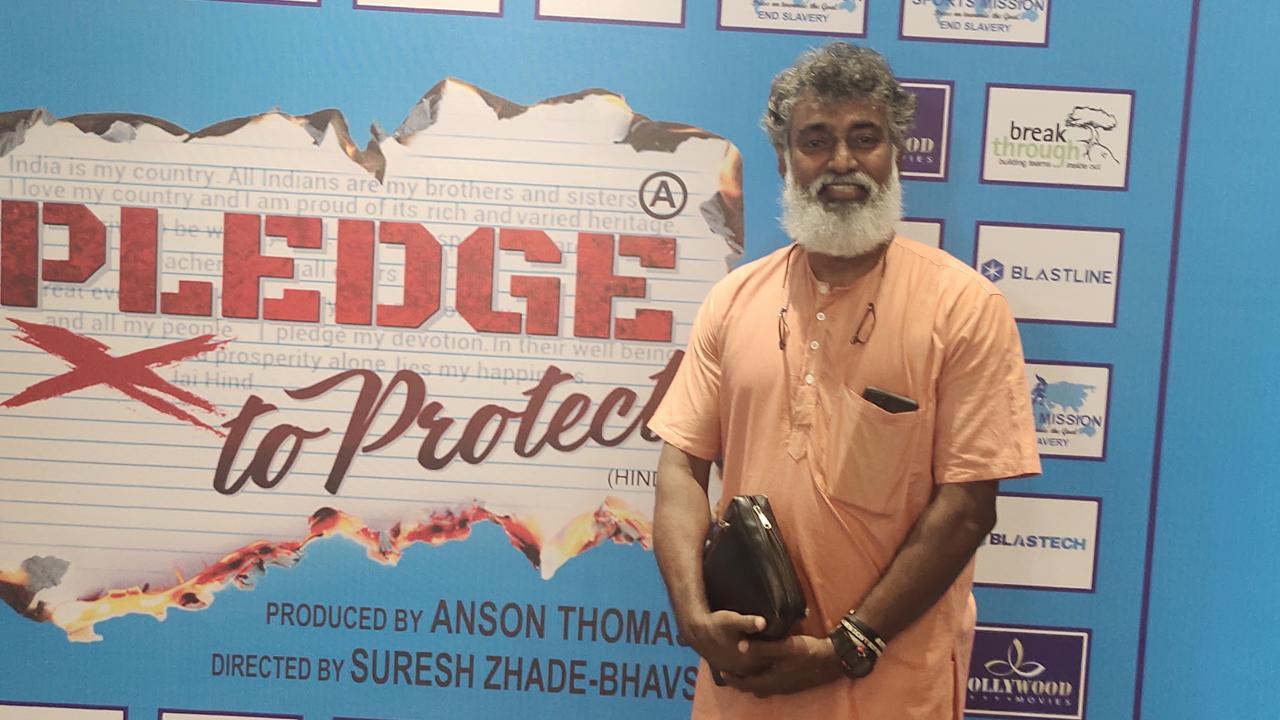 Former Mumbai Customs hockey custodian Anson Thomas continues to effect saves in real life, long after he hung up his goalkeeping pads. Having given up his position as Preventive Officer in Mumbai Customs in 2010 to take up a full-fledged campaign against human trafficking, Thomas recently released his biopic, Pledge To Protect, highlighting his tense journey in and out of some of India`s infamous brothels across the last decade.
"This movie is not for commercial gain. It`s not about the money, but about the message that human trafficking is a curse to humanity," Thomas, 55, tells mid-day.com.
"In India, hundreds of girls are brought into prostitution against their wishes almost daily. I have helped rescue over 800 through Sports Mission, my anti-human trafficking initiative. But I wanted everyone to see the struggles I endured while trying to help these girls who are like my sisters. I`m thankful to talented actors like Govind Namdev, Ganesh Yadav, Sunil Pal, Shalini Menon and Bhakti Chavan for being part of my film," added Thomas, whose film opens with a scene that shows him arguing with one of his superiors at Mumbai Customs about another senior official`s corrupt dealings. "I won`t take his name, but that man had won the
President`s Medal which is a huge honour and here he was taking a bribe to let a drug trafficker travel from Mumbai to London. I first ensured that the trafficker was caught at London`s Heathrow airport and then complained about my senior colleague and had him penalised for his offence too," said Thomas.
The 135-minute film traverses Thomas` journey in brothels across the country where he helped the respective city and state police departments conduct various raids to rescue under-age girls. He also highlights the problem of HIV-AIDS and insists it can be totally prevented if brothels are shut.
Though Thomas comes across as a novice in front of the camera, there`s no questioning his intentions behind the film. Interestingly, some of the girls, who he helped rescue, have even joined him in his crusade against human trafficking. "That, for me, is the ultimate reward. It`s like the Almighty`s blessing," he signs off.