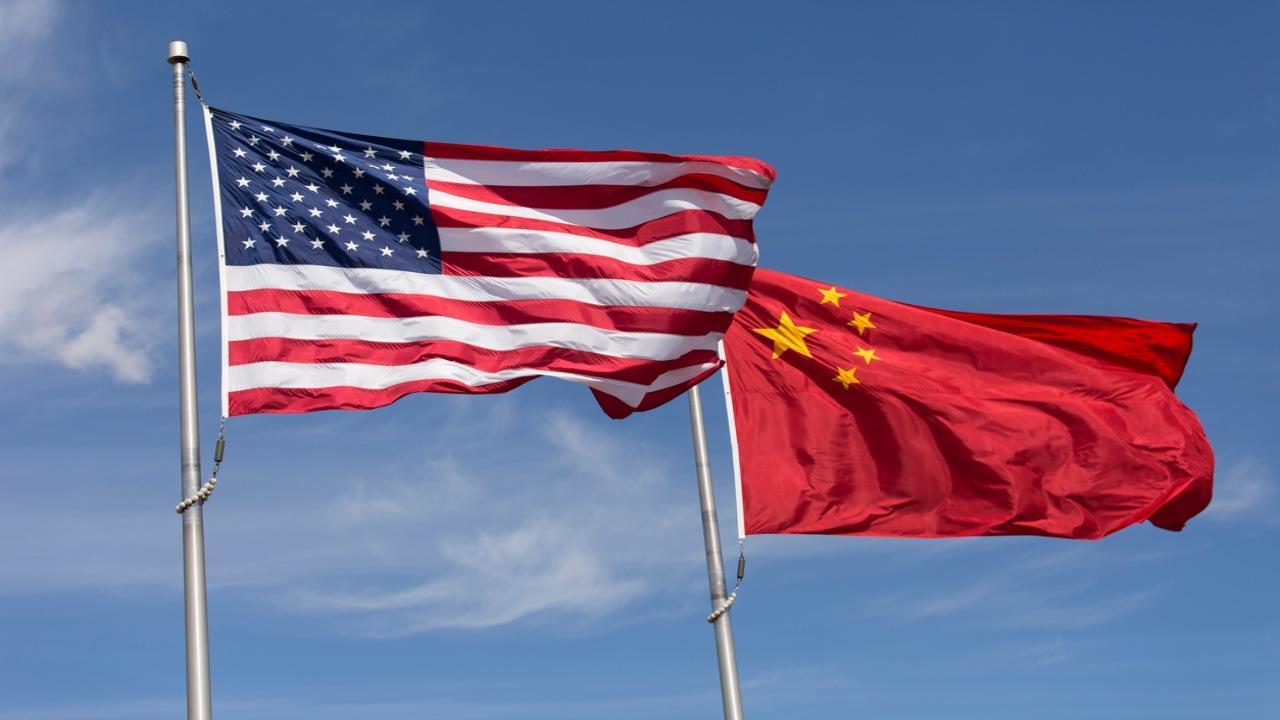 Beijing on Saturday protested US sanctions against additional Chinese companies over their alleged attempts to evade US export controls on Russia, calling it an illegal move that endangers global supply chains.
The United States Commerce Department on Wednesday put five firms based in mainland China and Hong Kong on its "entity list", barring them from trading with any US firms without gaining a nearly unobtainable special license.
Washington has been tightening up enforcement of sanctions against foreign firms it sees as providing assistance to Russia in its war against Ukraine, forcing them to choose between trading with Moscow or with the US.
A total of 28 entities from countries ranging from Malta to Turkey to Singapore were added to the list.
A statement from China`s Commerce Ministry said the US action "has no basis in international law and is not authorized by the United Nations Security Council".
"It is a typical unilateral sanction and a form of long-arm jurisdiction` which seriously damages the legitimate rights and interests of enterprises and affects the security and stability of the global supply chain. China firmly opposes this," the statement said.
"The US should immediately correct its wrongdoing and stop its unreasonable suppression of Chinese companies. China will resolutely safeguard the legitimate rights and interests of Chinese companies," it added.
The latest sanctions were levelled against Allparts Trading Co., Ltd.; Avtex Semiconductor Limited; ETC Electronics Ltd.; Maxtronic International Co., Ltd.; and STK Electronics Co., Ltd., registered in Hong Kong.
Also read: Navi Mumbai: African national arrested with drugs worth Rs 10 lakh
The list identifies entities "essentially businesses" that the US suspects "have been involved, are involved, or pose a significant risk of being or becoming involved in activities contrary to the national security or foreign policy interests of the United States", the department said.
Entities named were designated as "military end users" for "attempting to evade export controls and acquiring or attempting to acquire US-origin items in support of Russia`s military and/or defence industrial base," it said.
The Chinese protest was similar to one issued in February after the US announced sanctions against the Chinese company Changsha Tianyi Space Science and Technology Research Institute Co. Ltd., also known as Spacety China.
The department said the company supplied Russia`s Wagner Group private army affiliates with satellite imagery of Ukraine that support Wagner`s military operations there. A Luxembourg-based subsidiary of Spacety China was also targeted.
At that time, China`s Foreign Ministry accused the US of "outright bullying and double standards" for sanctioning its companies while intensifying efforts to provide Ukraine with defensive weapons.
China has maintained that it is neutral in the conflict, while backing Russia politically, rhetorically and economically at a time when Western nations have imposed punishing sanctions and sought to isolate Moscow for the invasion of its neighbour.
China has refused to criticize Russia`s actions, blasted Western economic sanctions on Moscow, maintained trade ties and affirmed a ¿no limits¿ relationship between the countries just weeks before last year`s invasion.
Chinese President Xi Jinping visited Moscow last month and China announced Friday that Defence Minister Gen. Li Shangfu would visit Russia this coming week for meetings with counterpart Sergei Shoigu and other military officials.
However, Foreign Minister Qin Gang on Friday said China won`t sell weapons to either side in the war, responding to Western concerns that Beijing could provide outright military assistance to Russia.
"Regarding the export of military items, China adopts a prudent and responsible attitude," Qin said at a news conference alongside visiting German counterpart Annalena Baerbock.
"China will not provide weapons to relevant parties of the conflict, and manage and control the exports of dual-use items in accordance with laws and regulations."
This story has been sourced from a third party syndicated feed, agencies. Mid-day accepts no responsibility or liability for its dependability, trustworthiness, reliability and data of the text. Mid-day management/mid-day.com reserves the sole right to alter, delete or remove (without notice) the content in its absolute discretion for any reason whatsoever.