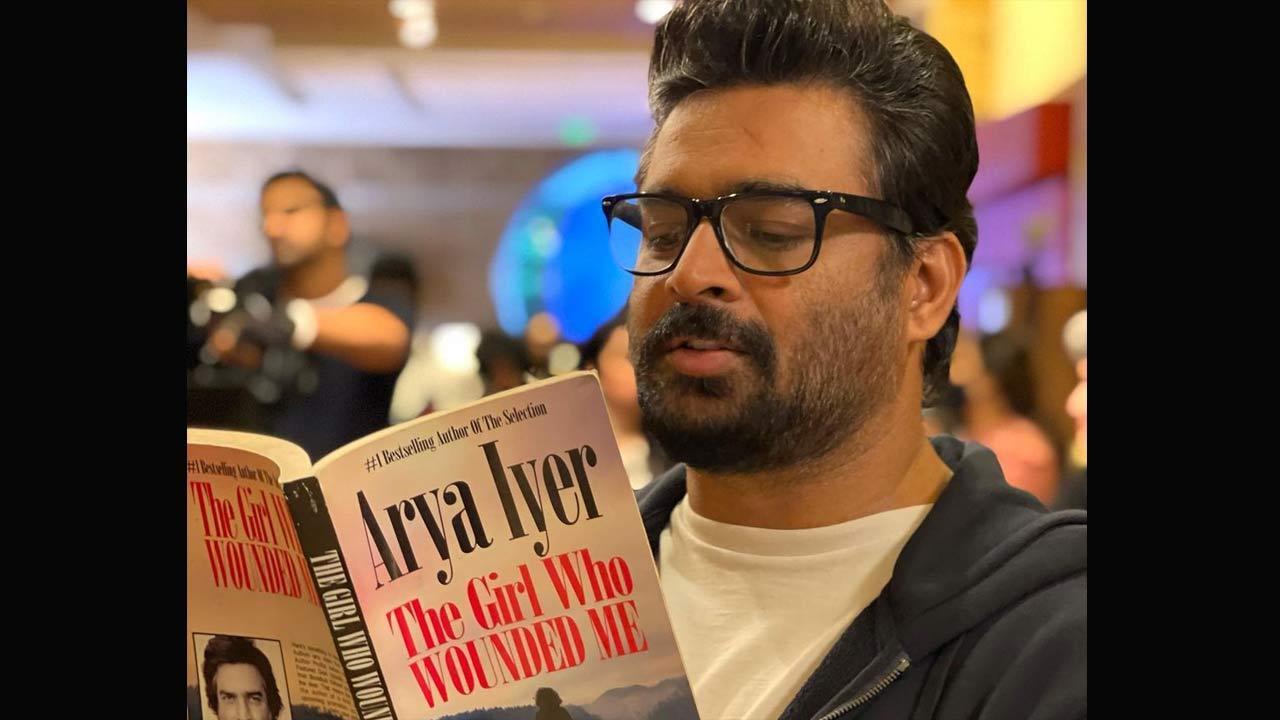 Netflix released a dysfunctional relationship show `Decoupled` starring R Madhavan and Surveen Chawla. The show also stars Chetan Bhagat who plays himself, a competitor to Madhavan`s character `Arya`, the second best-selling author of the town. Recently, Madhvan and Chetan engaged in a Twitter spat, which turned out to be a funny conversation on social media. The fans couldn`t stop laughing when the duo took a dig at each other and ended the tweet trail on a lighter note.
Hey Chetan…My bias is movies > books🙏❤️ https://t.co/gL6HLfG5Uz

— Ranganathan Madhavan (@ActorMadhavan) December 20, 2021
Everything started when Chetan Bhagat answered the question `books vs movies` by tweeting, "My books, and the movies based on them." R Madhavan, who shared screen space with the writer in Decoupled, said that he is biased towards films, to which the author replied, "Have you ever heard anyone ever say the movie is better than the book?"
YES! 3 Idiots🤩🤩🤣🤣🙏 https://t.co/gciVNcobiA

— Ranganathan Madhavan (@ActorMadhavan) December 20, 2021
"YES! 3 Idiots," Madhavan replied. The film, in which he played an engineering student named Farhan, was based on Chetan`s release Five Point Someone.
It did not stop here. Chetan Bhagat went on saying "HAHAHAHAHA, what an unsubtle plug, maybe it's just me, I prefer a Pulitzer over a pan masala branded award show." To this, Madhavan had a prompt reply, "Well I prefer the 300 Crore Club over Bestseller sic]"
The duo kept on going for a couple of tweets but ended the spat on a fun note where Madhavan mentioned how Chetan Bhagat`s Netflix debut is brilliant.
Well I prefer the 300 Crore Club over Bestseller.😂😂😂 https://t.co/PA6f7pz0oe

— Ranganathan Madhavan (@ActorMadhavan) December 20, 2021