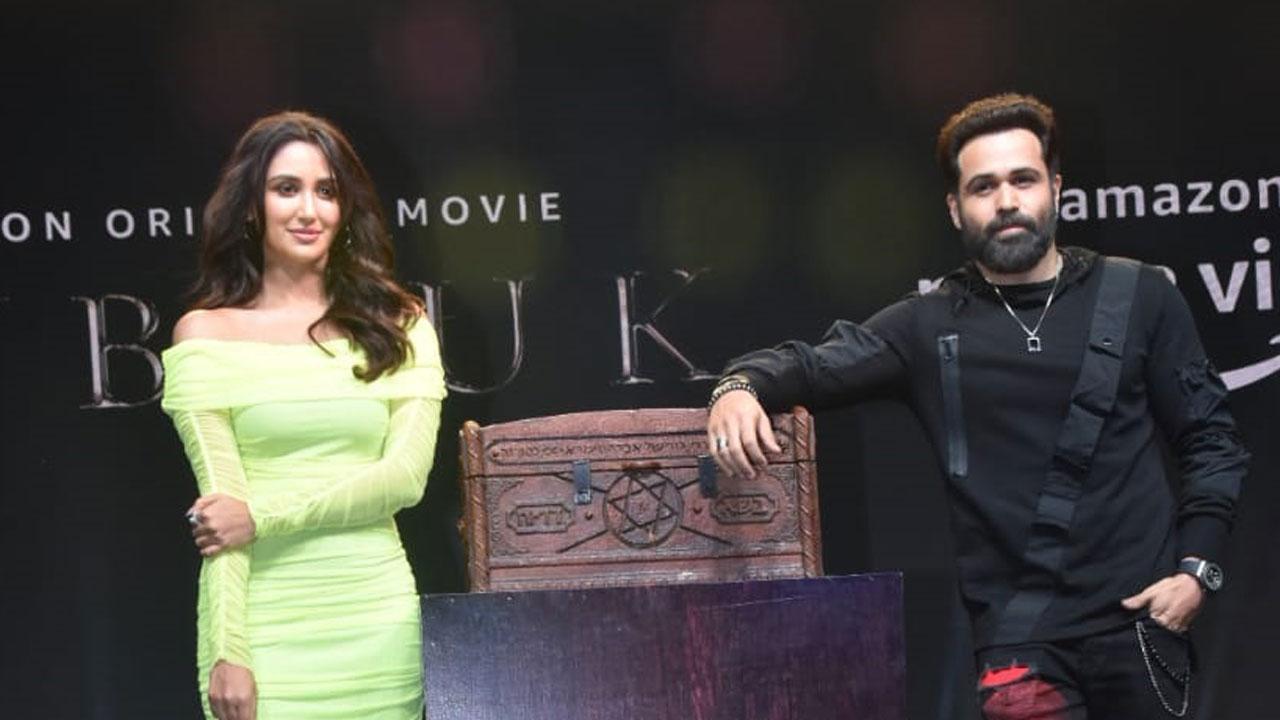 Dybbuk: The Curse is Real, starring Emraan Hashmi and Nikita Dutta promises a roller-coaster of suspense, horror, and thrill. The trailer of the horror film was released today and it is spine-chilling.
Set against the picturesque backdrop of Mauritius, the spooky trailer reveals that the film will chronicle the horrifying incidents that take place on the cursed island. Emraan and Nikita play a couple that gets entangled in a mess when the latter brings home an antique Jewish Box, that turns out to be a Dybbuk box. What follows is a series of terrifying events that keep you on the edge of your seats. Watch the trailer right here…
An Amazon Prime Video film, Dybbuk also marks Emraan Hashmi`s digital debut. Sharing his excitement on the same, he said at the trailer launch event, "The film is well-crafted and has quite a few jump-scares with a great storyline. We are bringing this film to our audiences at a time when the scarefest will be in full swing owing to Halloween, and I can`t wait for audiences to enjoy Dybbuk and make it a part of their watchlist for the season."
Dybbuk: The Curse is Real is written and directed by Jay K, who also helmed the original `Ezra`. The film is produced by Bhushan Kumar and Krishan Kumar of T-Series in collaboration with Kumar Mangat Pathak and Abhishek Pathak of Panorama Studios.
Dybbuk: The Curse is Real will release on Amazon Prime Video on October 29, across 240 countries and territories worldwide.
Also Read: Dybbuk – The Curse Is Real: Emraan Hashmi`s horror film looks intriguing