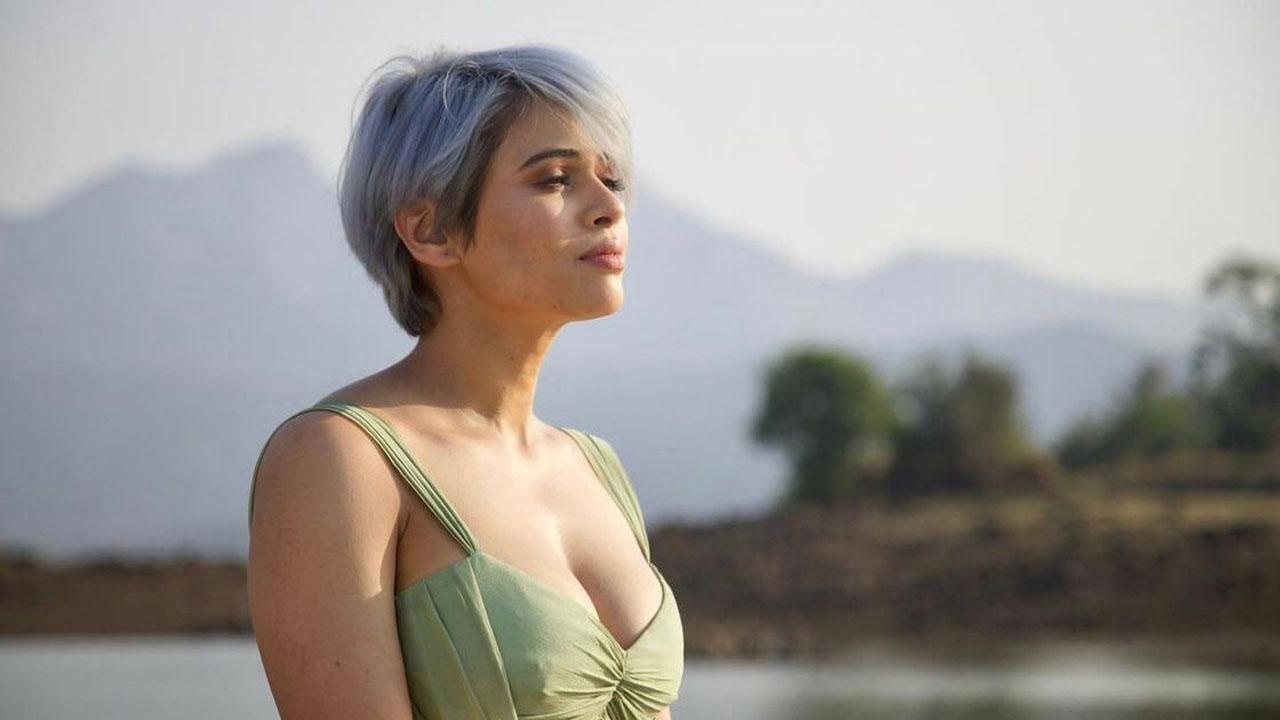 The melodious voice behind hits like 'Pareshaan' from Ishaqzaade and 'Lat Lag Gayee' from Race 2 among others, Shalmali Kholgade tells us about everything she loves about the city.
Vada Pav or Pav Bhaji?
Vada Pav, it's less messy, tastes divine and hey, I'm a Maharashtrian!
Rickshaw or Kaali Peeli?
Forever Rikshaw! They're easy to find, it's the size that all vehicles in Mumbai should be, there's fresh air and some degree of adventure in traveling by rickshaw.
Juhu beach or Bandra Bandstand?
Bandra Bandstand – there's fewer people, less smell of food – the experience of the sea is just that much more wholesome.
Gateway of India or Marine Drive?
Tough one! But I guess Marine Drive because I love how it feels driving down that road, along the Queen`s necklace. Also, Gateway always has too many people and that just dampens the experience.
Local train or BEST bus?
Train any day! I've travelled 5 years to college from Kanjurmarg to CST and it was the most convenient and reliable mode of transport. I love that there's a dependable timetable of trains, they're quick and if one can stomach the rush hour, it's almost always a very interesting ride.
Tapri ki chai or Sol Kadhi?
Sol Kadhi – one, I don't drink chai, so this was easy for me. But I also very genuinely love Sol Kadhi. Specially because it's not always available everywhere.
Favourite place in Mumbai?
This is going to sound so strange, but the Starbucks on the Lokhandwala Backroad between 8am and 11am is my favourite place in Mumbai. This is solely because of how quiet it is, the music that plays and how much peace of mind I find there. I long to spend my mornings there writing, reading, learning something new, chatting with the staff, the aroma of coffee in the air, the people who walk in and out, the drinks they order – coffee shops are very fascinating to me.
Favourite restaurant in the city?
Right now it is Silver Beach Cafe in Juhu. Well first and foremost it serves breakfast through the day, it is located in the most quaint lane lined with tall trees, the huge glass windows and the seating booths add to the dining experience. I don't know a single thing I've ordered there that I haven't liked.
The Mumbai lingo you use the most?
Oh I'm totally Bambaiyya in my lingo, with my friends. Kaisa hai? Kidhar thi? Arre uska bohot chau chau hai. Hahahaha I haven't used that in a while though.
What do you love most about the city?
It's a mad land, but it's my land. There's space for everyone here. People are helpful, there's opportunities to thrive, to learn and make more of yourself.
Watching a play at Prithvi theatre or watching a movie at Gaiety Galaxy?
Watching a play. I haven't been to Prithvi a lot though. I've watched more Marathi theatre so Dinanath, Yashwant Rao Chavan are more like the places I'd go to. I love things that're live, one take – I love the realness of it all.
Mumbai during rains or Mumbai during winter?
Tough one… but I`d say winter I guess since that's the only time it is pleasant through the day. Although Mumbai hardly as a winter. But I prefer it over the rains. Mostly because I don't like to carry an umbrella.
The school and college you attended in Mumbai ?
Hiranandani Foundation school and St Xaviers college. Everything about college was delightful. I loved our campus, my friends, all the opportunities I got to explore music.
Also Read: Exclusive: Neil Bhatt lists out his 3 most favourite eating joints in Mumbai; have you visited these yet?