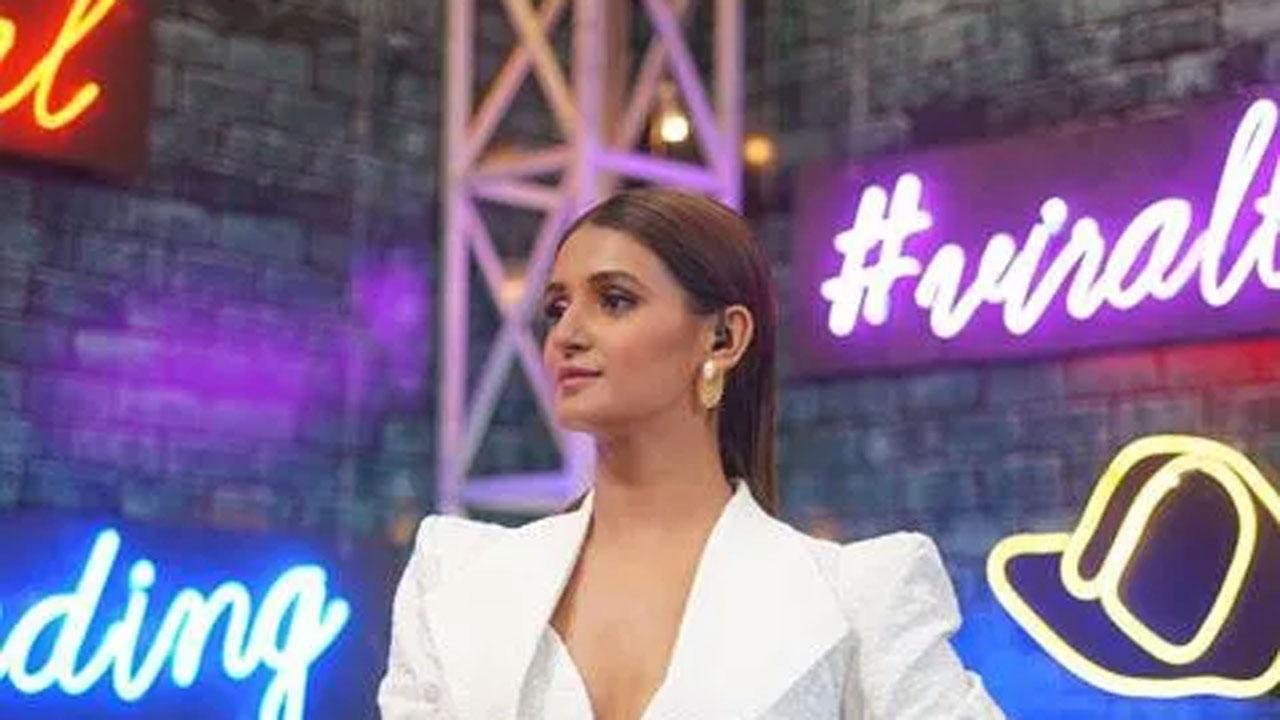 Shakti Mohan, along with her team, Remo D'souza, Punit Pathak, Salman Yusuff Khan and Raghav Juyal are back with the dance reality show Dance+ season 6. This time around the show will be launched on Disney+Hotstar before television. Shakti tells us all about returning to the show, bidding goodbye to acting and turning aunt to nephew Aryaveer.
What is it that makes you keep coming back to Dance Plus
I've been a part of the show since season one and I feel it's the best dance show that ever existed. It's like working with family and the talent we get to see is phenomenal, I believe the show is completely path breaking.
You have been associated with the team- Remo D'souza, Punit , Salman and Raghav since the beginning of your career…
We all started our journeys from the same stage, same show and now we are working together again. We know each other really well; close friends who are associated professionally. Remo sir is our father figure and guide so it feels like a picnic every day, dancing singing and enjoying with the team. The show feels like a joyride to me.
Having been the winner of a dance reality show yourself how does it feel to watch the contestants' journey as a judge now?
I still remember the days where I was auditioning. Punit and I started our journey together since we were in the same college and dance school. I know that feeling of standing for hours in the line to audition, then performing and waiting to hear if you are selected or not. When I see these new kids performing and they happen to make mistakes at times, I completely relate to that. I've always loved being a contestant more than being on the other side of the table because I still see myself as a performer. It's a great responsibility that the channel and production house has put on me but in my heart I'm a performer.
Buzz about your movie debut opposite Salman Yusuff Khan, to be directed by Remo D'souza has been doing the rounds for a while now…
I acted in Dil Dosti Dance for channel V but after that I wasn't interested in acting. I like to dance and choreograph and I'm passionate about running my dance school Nrityashakti. Unfortunately the movie with Remo sir could not take off, I could not be part of the project because of my father's health.
Your show with your sister Mukti Mohan, Dance with me has also come up with a new season, tell us about that?
Yes and I'm happy the second season did well.
The OTT space has taken over by leaps and bounds …
Our show connects with the youth and I realize that since the lockdown we haven't been watching TV as much as we are tuned into OTT. So it was important for our show to come out on OTT first. It's really exciting that we will have a new episode every day.
How do you take time off for yourself in between the shoot and your other commitments?
I'm enjoying it because I was missing work and meeting people during the lockdown. The last two-three months were crazy but I would not trade it for anything.
You also recently turned aunt to sister Neeti Mohan's son Aryaveer…
That's been a blessing; we don't call him boy and call him 'joy' instead. He's brought so much happiness to our family because we have a baby in the family after years. My family and Neeti's in-laws are all going crazy for him, I will be meeting him today evening. Even in between shoot I keep looking at his photos, I just cant get enough of him!