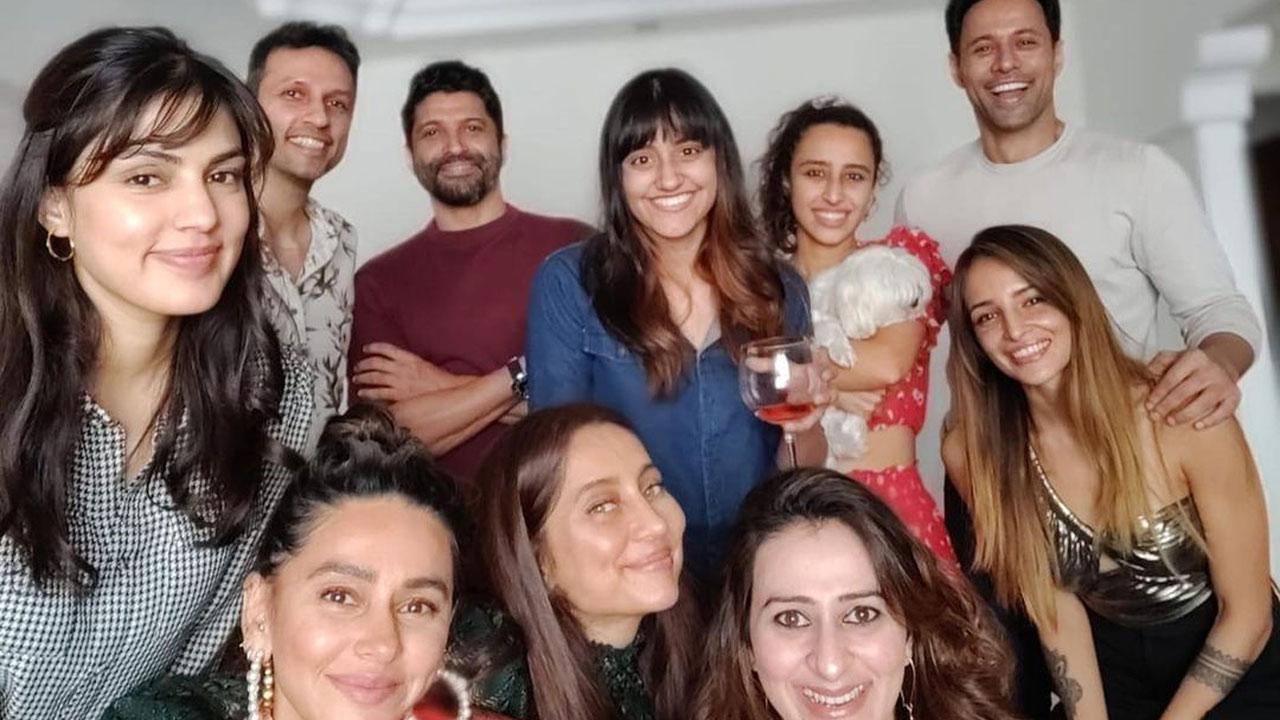 It was a fun-filled Christmas bash for Farhan Akhtar and Shibani Dandekar, which was also graced by Rhea Chakraborty, Milind Soman, Anusha Dandekar, Namrata Purohit and their common bunch of friends. Anusha shared a bunch of pictures and videos that gave the viewers a glimpse of their delicious meal and Farhan singing a song for Shibani in the cutest way possible.
Anusha wrote a long note on Instagram that read- "Christmas is always so special because my friends and family make it that way by always coming together for this day. We have Secret Santa which is a super low budget so people get creative. We have delicious food and drinks which I'm so very grateful for. It's colourful and cozy… and I love how we all chat and laugh and sing and dance and enjoy each other's company… I also got to capture some sweet moments on my phone, so here they are…"
View this post on Instagram
She added, `Thankyou to everyone that always comes without fail and makes my heart so full, you always choose my home for Christmas and i cherish it. I love you beyond."
Earlier this year in August, to mark her birthday, Shibani Dandekar tattooed beau Farhan Akhtar's name on her neck. This was Dandekar's way of proving her everlasting love for the actor-filmmaker. She provided a glimpse of it by sharing a picture on her Instagram Story. Akhtar's mushy birthday post for Shu (that's what he calls her) read, "With all my heart, happy birthday, Shu. Love you." The couple has been together for over three years.