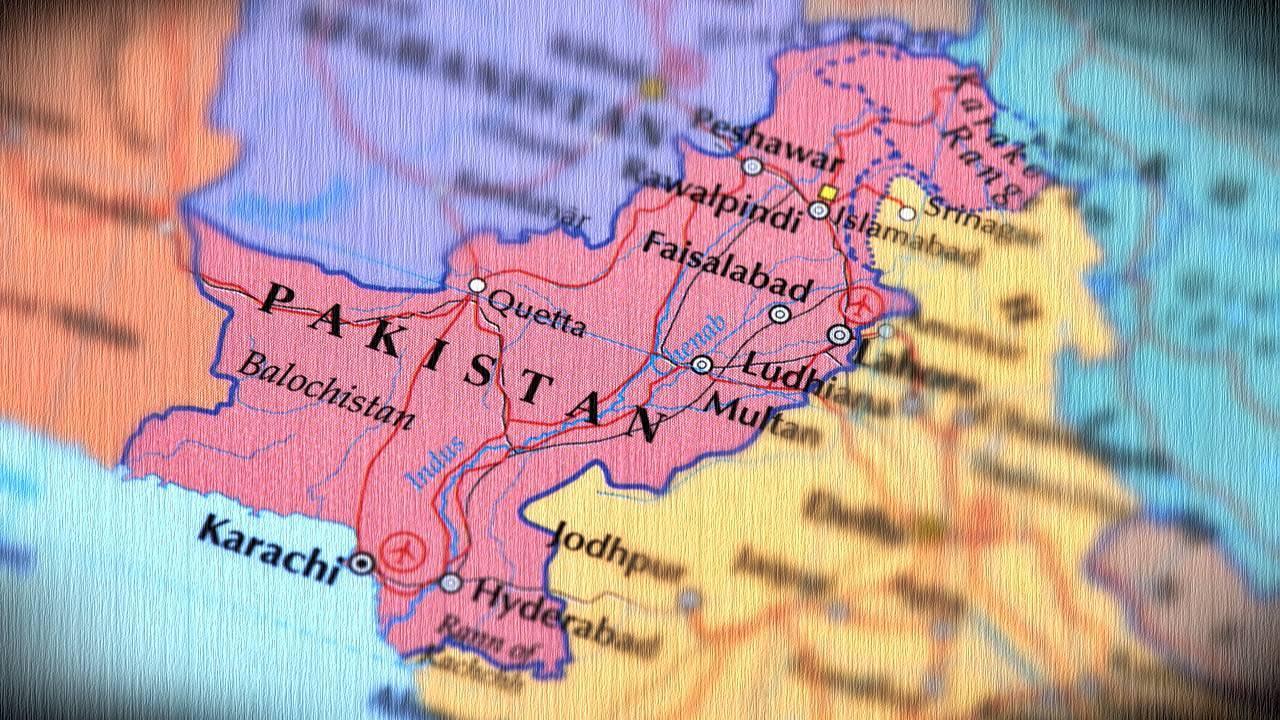 Pakistan is facing an unprecedented diplomatic and economic crisis and even its friends in the Islamic world now recognise that the country has to set its house in order and not support radical groups to operate from its territory, global strategic experts said.
They were also largely in agreement that the Pakistani "deep state" is "shaken up" and does not know how to handle or control the frankenstein that it created in the form of terrorist group Tehreek-e-Taliban Pakistan (TTP).
Pakistan has been reeling under a massive economic crisis with the country`s rupee recording a historic low of 275 to the US dollar, inflation rising to over 27 per cent and foreign exchange reserves dropping to the lowest level since 1998 at around USD 3 billion which is not enough even to cover a month`s imports. The problem has been further exacerbated by a series of terror attacks, including a major suicide bombing in the northwestern city of Peshawar on January 30 that killed more than 100 people.
Pakistan government`s negotiations with the International Monetary Fund (IMF) to unlock USD 1.1 billion funds have not yet yielded positive results, triggering fears of further deterioration in the overall situation.
Husain Haqqani, a former Pakistan ambassador to the US and Senior Fellow at Hudson Institute, said terrorism has blocked foreign direct investment into Pakistan and its "unrealistic dependence" on China has resulted in a huge external debt.
The experts also pointed out the aid-driven nature of Pakistan`s economy and said the country must look at avenues for revenue generation. "Pakistan`s recurrent economic crises are the product of a refusal to reform. The country`s national narrative has led to ever-increasing and unsustainable military spending. Jihadist terrorism has blocked foreign direct investment. An unrealistic dependence on China has resulted in huge external debt," Haqqani said. "And poor relations with neighbours – Afghanistan and India – have limited trade prospects. Pakistan needs to go beyond a political economy of conflict to become prosperous and that seems a bridge too far for now," he added.
Former Indian Army chief Gen (retd) JJ Singh said Pakistan appears to have already "pressed the button to self-implode". "The situation is slowly spiralling out of control and we do not know who is actually calling the shots in Pakistan. The deep state in Pakistan is also shaken up and they do not know how to handle or control the frankenstein they created in the form of TTP," Singh told PTI.
Also read: Shehbaz Sharif flexes `nuclear` muscle, says India cannot see Pakistan with `evil eye`
It is a cause of concern for everybody including India when a country having nuclear weapons is in a situation where there appears to be a serious problem of leadership, he said.
Former Indian high commissioner to Pakistan G Parthasarathy said Pakistan must move away from promoting terrorism and focus on constructive economic cooperation if it wants to get out of the crisis. "Pakistan now faces an unprecedented diplomatic and strategic crisis. Even its friends in the Islamic world recognised that it also has to set its house in order and not support radical Islamic groups and terrorists on its territories and its neighbourhood," he said. "Pakistan`s past embrace of the Taliban has done its neighbourhood immense damage. It would be well-advised to move away from promoting terrorism to constructive economic cooperation bilaterally and regionally," he said.
Former Indian Army chief Gen Deepak Kapoor said that the situation in Pakistan is too fluid.
Sajid Tarar, a successful Pakistani-American businessman, said the inflation in Pakistan is going through the roof, and attributed the current collapse of the country`s economy to corruption by successive governments. "There is no accountability," he said. "Our ruling elite has no interest in Pakistan," he alleged.
Dr Farzana Shaikh, Associate Fellow of Asia-Pacific Programme at Chatham House, London, said that economic turmoil in Pakistan was in the making for the last few months and became increasingly acute since the new government took over. "Where precisely the blame lies is difficult to establish because the current government blames the precarious economic situation to be the fault of the previous government, headed by former prime minister Imran Khan," she said. "But I think it is also fair to say that the economic turmoil has been made much worse by the fact that the current government simply did not have a coherent policy in place to address what it knew would develop into an economic crisis," she said.
Shaikh also echoed concerns flagged by Gen (retd) Singh.
"For the region, Pakistan is not a small country – it is 220 million people, it`s nuclear armed and if this economic crisis fuels instability, the spillover and effect on neighbouring countries could be quite serious. There is really no underestimating that," she said.
Dr Hafiz Pasha, an eminent economist of Pakistan, said the situation is critical but the government has taken the decision to implement the IMF programme that will bring USD 1.1 billion and open channels for support from other multilateral institutions and countries. "Pakistan still needs 10 to 12 billion dollars in the current year ending in June. But after the IMF loan is made available, things will improve. So the worst will be over and there will be no fear of default once the IMF program is on the track," he said. "But it will further increase the debt burden and the country cannot tackle these loans without going for debt restructuring. We should go for restructuring and plan for the long term," he said.
For the long term, he said, Pakistan needs to increase exports and taxes. "Without these measures, we cannot bring economic stability. Another thing is to control imports. There is also a need to control expenses," he said.
This story has been sourced from a third party syndicated feed, agencies. Mid-day accepts no responsibility or liability for its dependability, trustworthiness, reliability and data of the text. Mid-day management/mid-day.com reserves the sole right to alter, delete or remove (without notice) the content in its absolute discretion for any reason whatsoever.