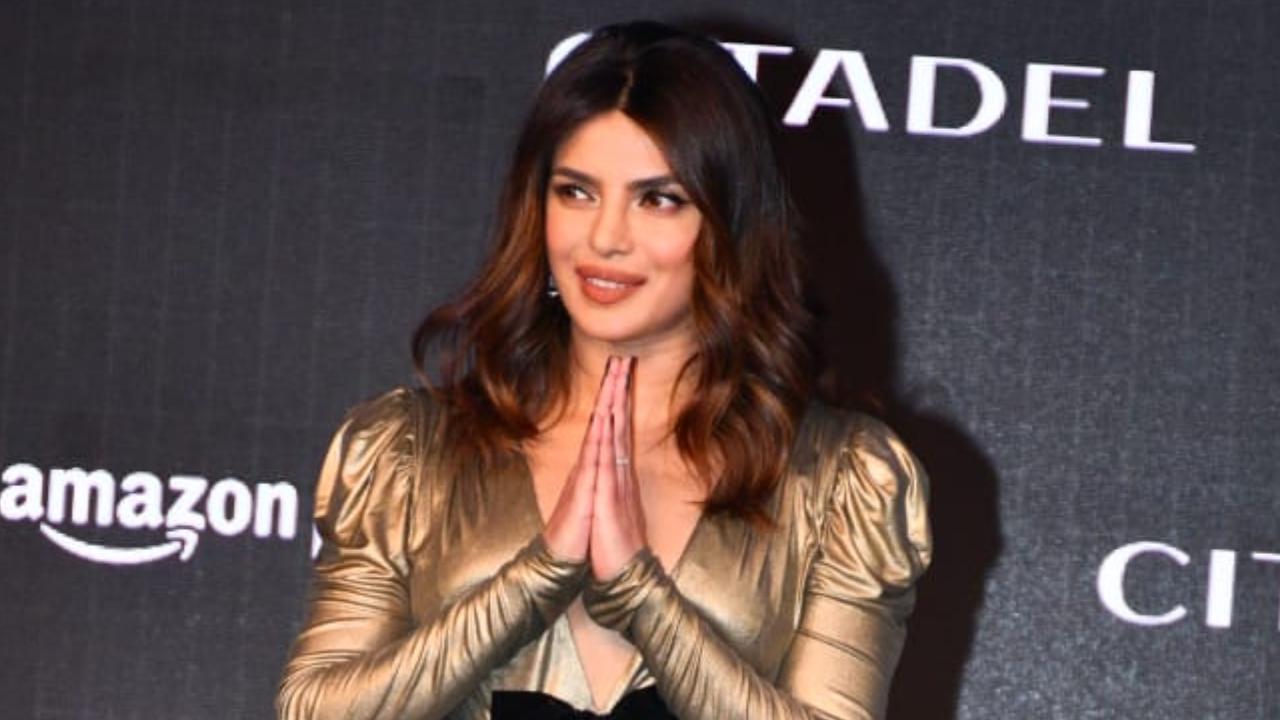 It`s Priyanka Chopra`s terms and timing. Days after she hit headlines with the revelation that she was forced to consider a Hollywood career owing to "politics in Bollywood", Priyanka on Monday said given she has moved on from the difficult time in her career, she felt comfortable enough to open up about it.
Speaking with Dax Shepherd on his podcast Armchair Expert, Priyanka walked down the memory lane and mentioned she was cornered and pushed to a corner in Bollywood years ago. The Citadel star also shared she had some "beef" with people in the industry that led to loss of opportunities.
Her Hollywood innings was a way out rather than a choice, Priyanka further said. It was then she met Anjula Acharia, who went on to become her manager. Acharia saw her in a music video and called her to ask if she would be interested in building a career in music in the US.
Also Read: Priyanka Chopra: Will not work with anyone I do not like
"I was being pushed into a corner in the industry (Bollywood). I had people not casting me, I had beef with people, I am not good at playing that game so I kind of was tired of the politics and I said I needed a break. This music thing gave me an opportunity to go into another part of the world, not crave for the movies I didn't want to get but I would require to schmooze certain clubs and cliques of people. It would require grovelling and I had worked a long time by then that I didn't feel like I wanted to do it," she had said on the podcast.
At the press conference of her upcoming Amazon Prime Video show Citadel, Priyanka was asked what made her speak about an experience that happened almost 10 years ago. The actor replied the time passed since that phase is exactly why she could reflect on it publicly.
"When I was on the podcast, I was asked about the journey of my life. So I started with when I was young, when I was 10, 15, 22, 30 and 40-year old. I was talking about the truth of my journey. I think now, I was comfortable enough to talk about that phase in my life.
IN PHOTOS: Priyanka Chopra promotes `Citadel` in Mumbai, take a look!
"I think now where I am, I was okay enough to articulate what I felt. I think I have had a very tumultuous relationship with what occurred, then I forgave, I moved on long time ago and I made my peace with it. I think that`s why it was easy for me to talk about it with an open manner in a safe space," Priyanka said here.
The actor is geared up for the release of Citadel, co-starring the Game of Thrones actor Richard Madden, which will begin streaming from April 28.