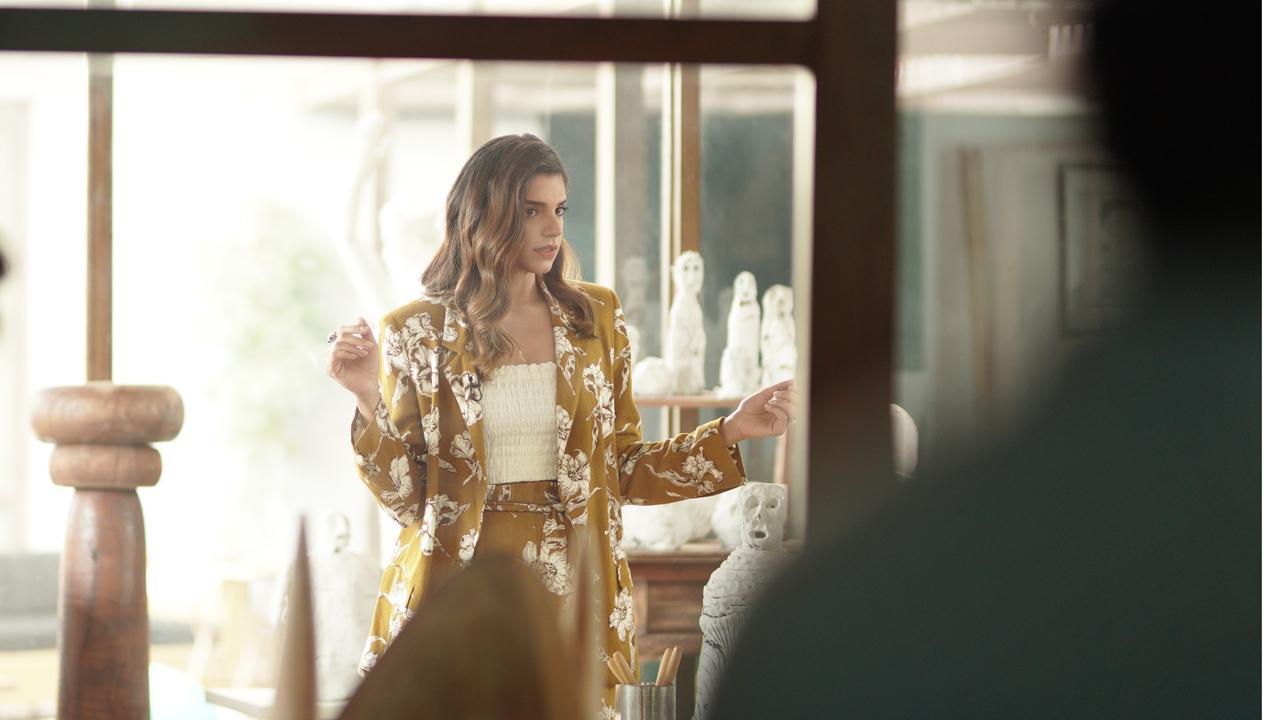 Pakistani actress Sanam Saeed speaks to mid-day.com about her latest web series `Qatil Haseenaon Ke Naam` airing on Zee 5, shooting it during Covid-19 pandemic, the OTT boom and much more.
What do you feel about shows like `Qatil Haseenaon Ke Naam` going global through OTT platforms?
I felt it was about time we went global and told different stories. I`m thrilled that OTT platforms have made that possible and that there is a flow and exchange of work and ideas. I feel proud to see our artists, writers and directors being showcased internationally and I love how the experience has changed people`s perspectives or broadened their horizons a bit when it comes to art and creativity in Pakistan.
How has OTT changed entertainment now just for viewers but for actors too?
It has allowed more room for freedom of expression. Taboo subjects or issues that are kept under wraps can be explored and ultimately that can be very informative and useful from a learning point of view. It has given actors a bigger challenge to explore different sides of themselves and experiment with out of the box characters which is exhilarating and necessary for actors.
What was it that got you on board for the show?
The femme fatale desi noir genre got me excited. I haven`t seen very much desi neo-noir being experimented with. The power-packed all female protagonist cast was another USP. I enjoyed Mo Azmi`s camera work too.
How was it shooting the show despite the Covid-19 pandemic scare?
Luckily we all had one episode each to work on except for Samiya (Mumtaaz) and Mehrbano. So we weren`t on set for too long or exposed to too many actors at one time. I only interacted with two actors mainly. Also, the crew was very diligent and responsible when it came to all the Covid-19 protocols. Masks and distance from those unmasked i.e. the actors. So, I felt pretty safe and comfortable.
Any Indian/global talent that you wish to collaborate with in the future?
As long as I love the script and characters, I would love to work with anyone. The joy is in working with any passionate professional who enjoys a challenge and displays versatility.