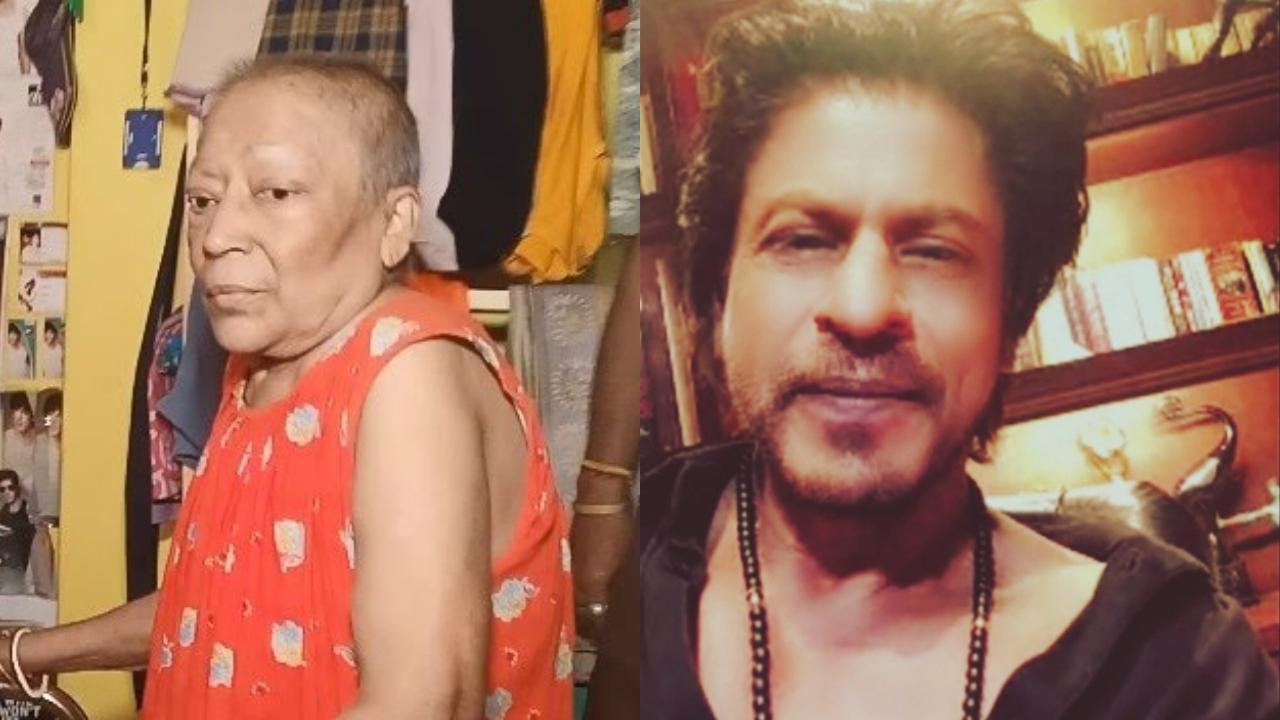 Bollywood superstar Shah Rukh Khan has won the heart of his fans yet again! Shivani Chakraborty, a 60-year-old who has been battling with cancer, is a huge fan of SRK. On an interview with Aajtak, Chakraborty said, "I am counting days as doctors have said I will not live long. There is one wish, call it my last wish. It is to meet Shahrukh Khan before I die. I want to see him in person". She also expressed how she would love to serve Shah Rukh a home cooked meal as he would enjoy a simpler meal.
On hearing the news, Shah Rukh Khan took out the time from his schedule to surprise Shivani and video call his mega fan.
In the 40 minute call, the `Pathaan` star prayed for Shivani`s speedy recovery and stated that he would visit her house in Kolkata to have a special home cooked fish curry. Shah Rukh also promised that he would financially aid Shivani for her medical treatment and Shah Rukh even read a `dua` for Shivani.
The heartwarming incident has been making headlines and it is a testament to Shah Rukh Khan`s charming and humble personality.
Also read: Suhana Khan is a happy birthday girl twirling in video shared by dad Shah Rukh Khan
Meanwhile, Shah Rukh Khan has a few anticipated projects in his kitty and `Jawan` is one of them. The much-talked-about SRK`s next, which will see King Khan joining forces with famous Kollywood director, Atlee Kumar, `Jawan` is all set to hit theatres on September 7.
Headlined by Shah Rukh Khan, the movie was earlier slated to release in June but now the release date of `Jawan; has been pushed to September. Meanwhile, the actual reason for postponing the release date is unknown.
Bankrolled by Shah Rukh`s production house, Red Chillies Entertainment, `Jawan` is a pan-India movie which will be released in Hindi, Tamil and Telugu. Gauri Khan, who also happens to be the producer of the film along with the makers dropped a new poster as they made the major announcement.
Taking to Instagram, SRK`s production company, Red Chillies Entertainment wrote, "#Jawan #7thSeptember2023."
View this post on Instagram
The film is billed as an event film with high-octane action sequences. Shah Rukh`s production company Red Chillies Entertainment has produced it. In June 2022, SRK unveiled the film`s teaser which opened with a glimpse of the Northern Lights over mountain tops.