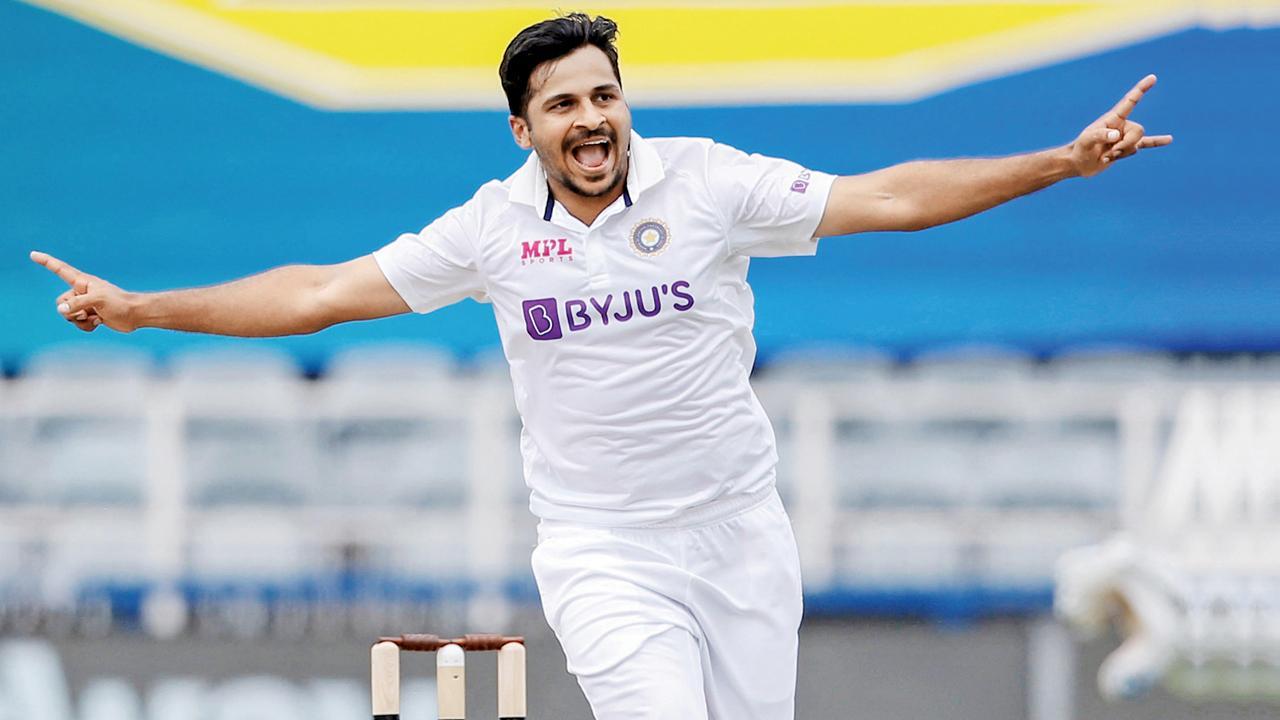 India's pace bowling all-rounder Shardul Thakur is playing only his sixth Test. However, the Mumbai lad has earned the team management's delight as a serious wicket-taking bowler in quick time.
On Tuesday, Thakur showed what he is capable of against South Africa in the Johannesburg Test, claiming career-best figures of 7-61 which helped KL Rahul & Co bowl out the Proteas for 229 on Day Two.
But, Thakur, 30, who is also good with the bat (three Test half-centuries), appeared not satisfied with his best performance so far. "It is my best figures, but the best is always yet to come I would say," Thakur remarked during a virtual press conference on Tuesday.
"Even when we played at Centurion [in the first Test, where he claimed two wickets] and here in Johannesburg, there was and there is some help from the pitch. So, all you have to do is keep coming hard at the batsmen and bowl in the right spot. I was trying to do the same. When I started bowling, there was a length where the ball was kicking in. It was staying low a bit, so all I did was to hit that spot, hit that crack," said Thakur, revealing how he made the best use of the wicket.
Thakur, who picked up 16 wickets in five Tests prior to the ongoing match, made his Test debut against West Indies at Hyderabad in 2018. When asked if he felt the pressure of not getting enough opportunities, he said: "No. Every opportunity for India is welcome. We are a country of 1.3 billion people. So, you can imagine the competition that you are facing. You have to address the fact that okay, now you have got a game to play and what needs to be done on that particular day for your team."