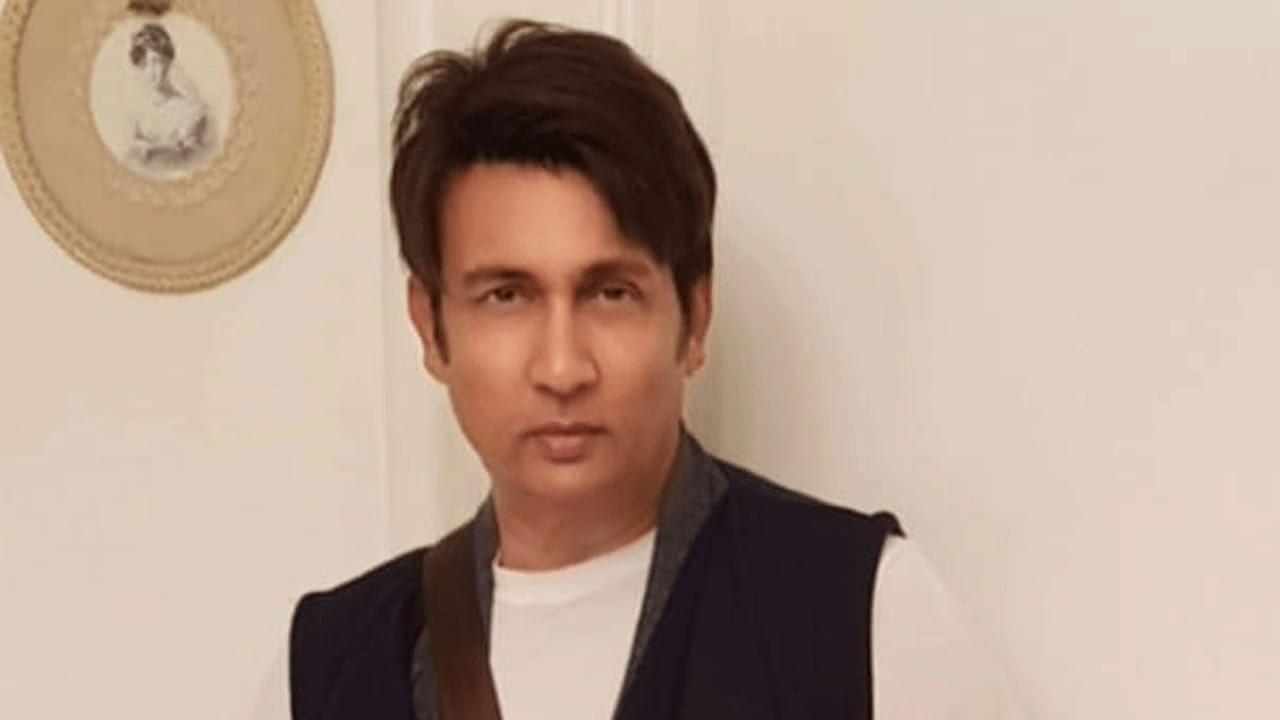 Pakistani actor, comedian, producer and director, Umer Sharif passed away in Germany yesterday at the age of 66. Shekhar Suman who has shared the stage with Sharif on multiple occasions, include co-hosting the Zee Cine Awards and judging The Great Indian Laughter Challenge where he performed, spoke to mid-day.com and shared a few anecdotes.
Suman recalls, "I first came across Umer when my makeup man asked if I had seen his play 'Bakra Qiston Pe'. Those were the times we only had access to videos with hazy images, the pirated version. I was bowled over by his sense of comic timing. He had a special gift of repartee. I went on to watch 'Buddha Ghar Pe Hai` and other live plays which were recorded. One day I got a call from the producers saying they wanted me to co-host Zee Cine Awards in Dubai with Umer Sharif. That was the time `Movers and Shakers` was doing fantastic and they said they wouldn't find a better Indian representative. Umer was staying in Sun n Sand and I met him. He said he appreciated me as a show host and we should work together sometime. I'm an actor who likes to be prepared with the script in advance, but Umer kept procrastinating. We reached Dubai a day before the awards, and again I suggested we rehearse. But it didn't happen and we went on stage unprepared. The show turned out to be brilliant with our wit and spontaneity. When you rehearse a lot, sometimes things look structured. Here we were just reacting to each other."
"Our second opportunity to work together came with The Great Indian Laughter Challenge. I judged the show and although comedy is not my favourite, I wanted to explore that side as an actor. Umer had a repertoire to talk about, he was so spontaneous. If I ever admired anyone, it`s Umer. Some people thought he was pedestrian and crass. I thought he was extremely brilliant. Everyone gets crass at some point. He was 'hazir jawab.' I will miss him and he mentioned my name on a couple of shows. We had mutual admiration. He used to call me up from Pakistan and invite me to visit. He always spoke about opening a hospital for poor people. That was another side of him only few people know about, he was very charitable. I never viewed him as a comedian. It's a shallow term for somebody as deep as that, I viewed him as artiste, benevolent and a philanthropist. He went down on the establishment and tried to bring change. He was a crusader," Shekhar concludes.
Also Read: Pakistan`s comedy legend Umer Sharif passes away, Anupam Kher, Randeep Hooda, Kapil Sharma offer condolences