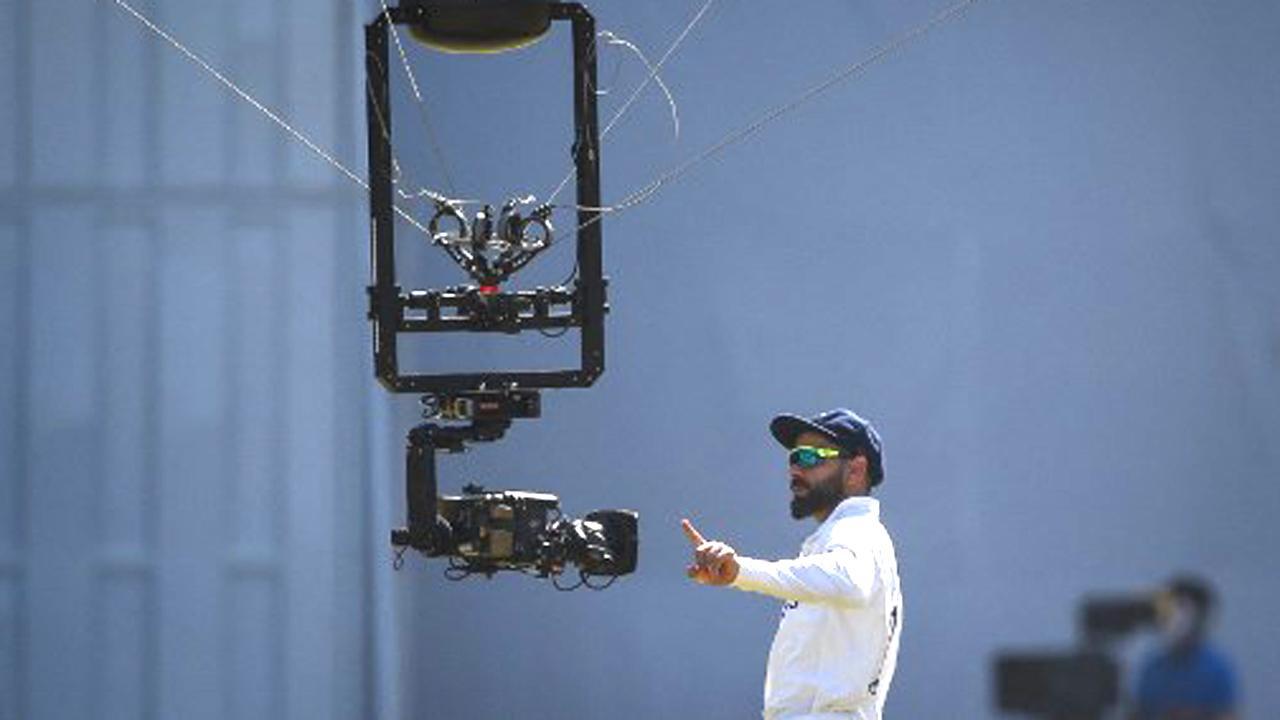 Indian captain Virat Kohli is on cloud nine after he led his team to victory in the second Test against New Zealand at Wankhede stadium. India defeated New Zealand in dominant fashion to clinch the match by 372 runs and win the two-match series 1-0.
Virat Kohli was dismissed for a duck in the first innings but scored 36 runs off 84 balls in the second innings. However, Virat Kohli did manage to entertain the crowd with some talent other than batting.
At Wankhede, the fans went on to loudly sing the infamous `One Two Ka Four` song from the Anil Kapoor starrer Ram Lakhan. Virat Kohli, to the surprise of his teammates and fans alike, grabbed the crowd`s attention as he began grooving to the song with Anil Kapoor`s signature dance moves. Needless to say, this got the crowd cheering him on. Watch the full video below.
India will be gearing up to face South Africa as they tour the nation with a Test and ODI series. The first Test will begin on Dec 26.
Also See: Virender Sehwag responds to Ajaz Patel after spinner recalls being hit out of ground