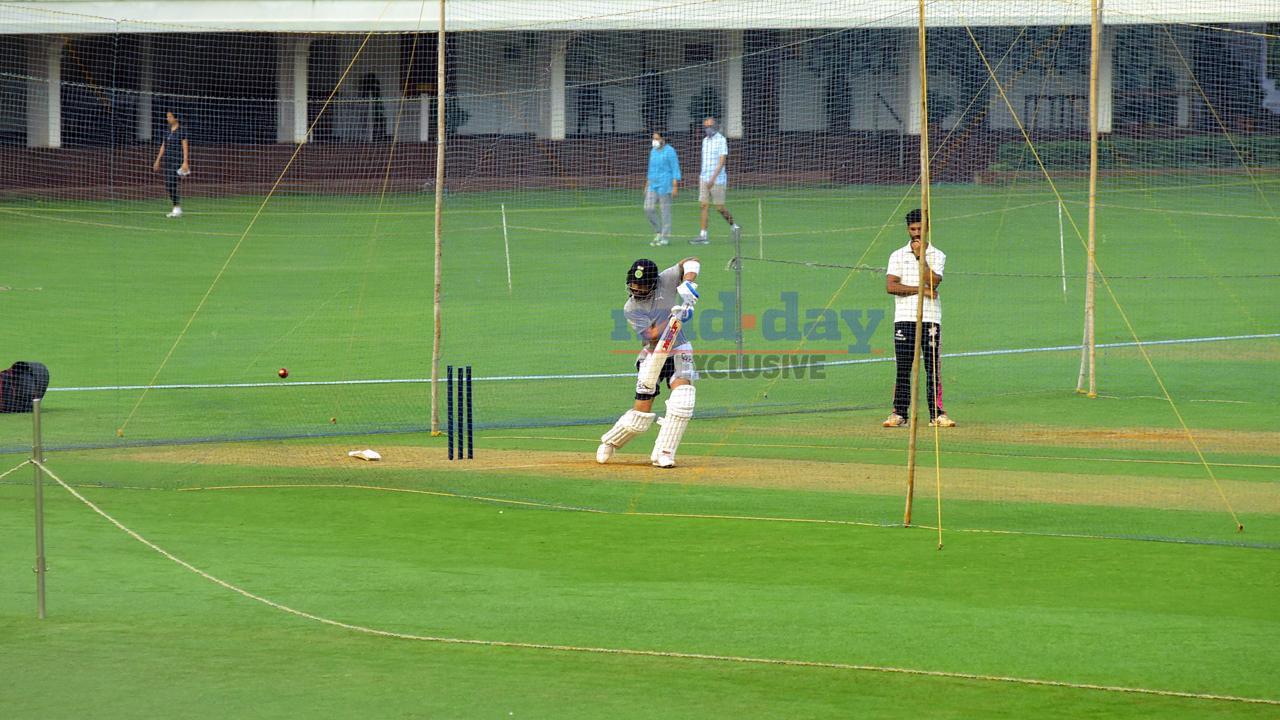 Indian batsman Virat Kohli was recently spotted in the nets during a practice session at the Cricket Club of India located in Churchgate.
Virat Kohli, who is one of India`s most successful captains, will be back in action for the second Test between India and New Zealand in Mumbai in December. It is learnt that Kohli turned to sharpen his slip fielding once he was done batting. It was an intense session of catching drills.
Kohli, along with Rohit Sharma and vice-captain Ajinkya Rahane form India's slip cordon in Test matches.
Meanwhile, batsman Ajinkya Rahane will be leading Team India in the opening Test match against New Zealand on Thursday.
VIEW PHOTOS: Amit Mishra`s life off the field with his family and cricket buddies