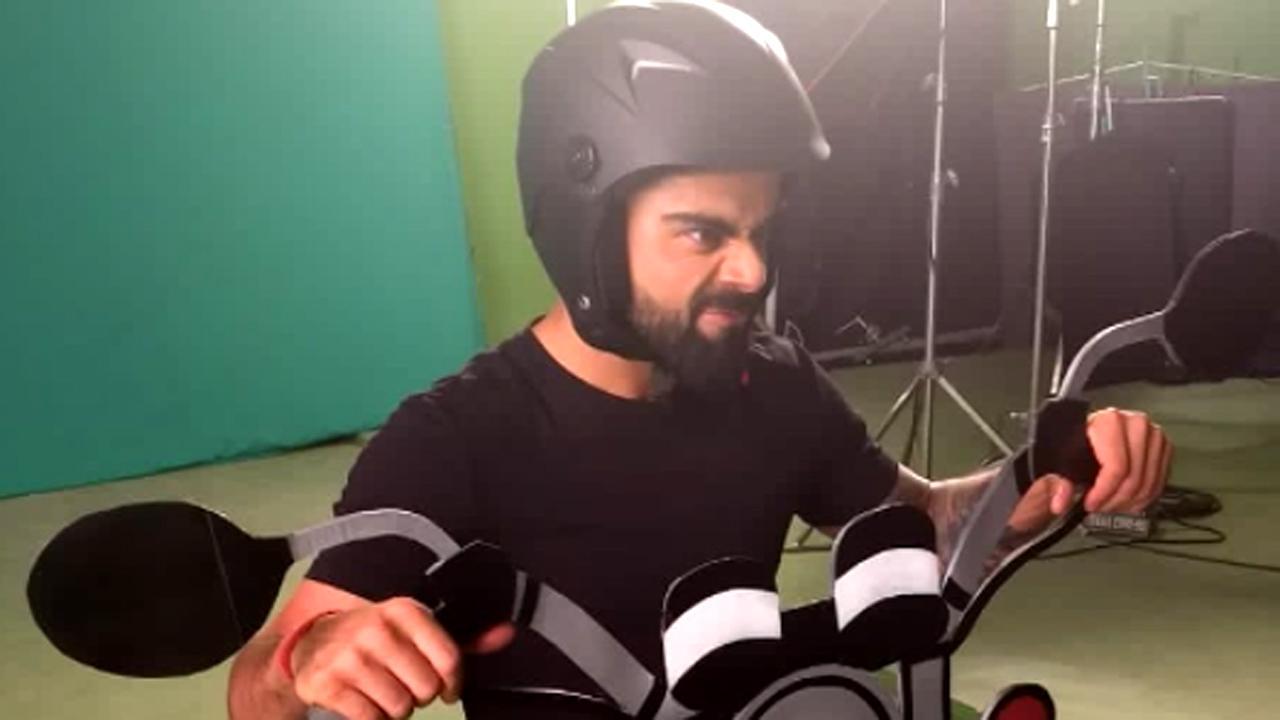 Virat Kohli is a very famous personality on social media and has a huge fan following on Twitter and Instagram. However, on Dec 8, Virat Kohli shared a certain post on Twitter which did not go down too well with his fanbase.
Virat Kohli, who was recently replaced by Rohit Sharma as the ODI captain of the Indian cricket team, shared a photo of himself riding a mock bike on social media. This was amid the terrible chopper crash which claimed the life of CDS General Bipin Rawat in Tamil Nadu. Kohli shared the photo and captioned it: Once upon a time. #80skids #backinthedays. Take a look at the post below.
Once upon a time. ??️?#80skids #backinthedays. pic.twitter.com/fgS66ZHDmI

— Virat Kohli (@imVkohli) December 8, 2021
In no time, netizens began slamming Virat Kohli for being `insensitive` during a tragic incident that occurred in the nation. Here are some of the irate tweets by Twitterati.
Hey Virat, when you come online to post such lame shit, do take pains to read latest news. And if you PR team handles your SM, sack it now. https://t.co/Ob8Ab4azq5

— Vipra Shrivastava ☀️ (@Vipra_s) December 8, 2021
Look at this jerk and his post at this time. Pathetic loser https://t.co/DUXNmDX2Th

— Vivek (@Vivekvarya25) December 8, 2021
U cannot tweet on plain crash but u are busy tweeting these irrelevant tweets. What a shame ?? https://t.co/Y33lucx5EY

— Sudhanshu Verma (@Sudhans56912180) December 8, 2021
CDS Bipin Rawat is in critical condition
Nd here u are continuing to do your nonsense activities @imVkohli Sharam bachi hai ?? https://t.co/h0btoKojN6

— Sanskriti Pathak ?? (@SanskritiWrites) December 8, 2021
However, later on, Virat Kohli did take to Twitter to condole the demise of CDS Gen. Bipin Rawat in the chopper crash. Deeply saddened by the untimely demise of CDS Bipin Rawat ji and other officials in a tragic helicopter crash. My deepest condolences to the friends & family members," wrote Virat Kohli on Twitter.