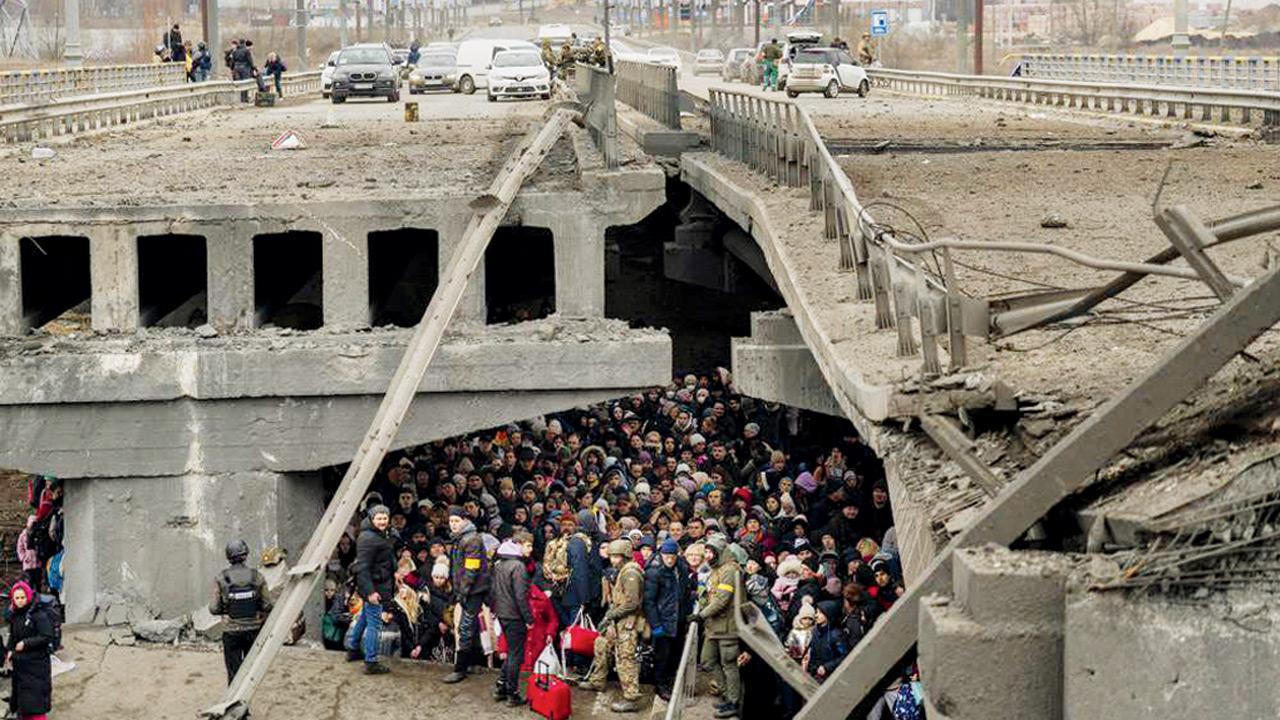 A limited cease-fire that Russia declared to allow civilians to evacuate two cities in Ukraine quickly fell apart on Saturday, and Ukrainian officials blamed Russian shelling for blocking the promised safe passage as Moscow tightened its grip on the southern coast and residents raced to escape areas not under siege.
The Russian defence ministry said it had agreed on evacuation routes with Ukrainian forces for Mariupol, a strategic port in the southeast, and the eastern city of Volnovakha. The two cities have been under attack for days, producing scenes of desperation, destruction and death that mirrored those elsewhere from the war in Ukraine.
"We are doing everything on our part to make the agreement work," President Volodymyr Zelenskyy said. "The Russian side is not holding to the cease-fire and has continued firing on Mariupol itself and on its surrounding area," said Kyrylo Tymoshenko, the deputy head of President Zelenskyy's office. Meanwhile, Moscow outlet RIA Novosti carried a Russian defence ministry claim that the firing came from inside both cities against Russian positions.
Kremlin: West is behaving like bandits
The Kremlin said on Saturday that the West was behaving like bandits, but that Russia was far too big to be isolated as the world was much larger than just the United States and Europe. Kremlin spokesman Dmitry Peskov told reporters that the West was engaged in "economic baditry" against Russia and that Moscow would respond. He did not specify what response there would be, but said it would be in line with Russian interests. "This does not mean Russia is isolated," Peskov told reporters. "The world is too big for Europe and America to isolate a country, and even more so a country as big as Russia. There are many more countries in the world." Peskov said that if the United States imposed sanctions on Russia's energy exports then it would give a considerable jolt to energy markets.
Russia seizes second nuclear plant in Ukraine
Russian troops have seized the biggest atomic power plant in Europe after an attack that set it on fire and raised worldwide fears of nuclear catastrophe. Ukrainian firefighters put out the blaze and no radiation was released, United Nations and Ukrainian officials said.