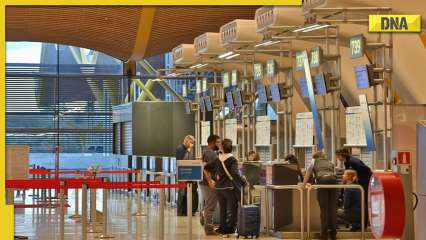 In a strange incident, a couple declined to purchase a ticket for their infant and instead left the child at an airport registration desk in Tel Aviv, Israel. The couple was scheduled to travel to Brussels, Belgium, on a Ryanair flight from Ben Gurion International Airport.
When they got to the airport, they discovered that the infant also required a ticket. They went through passport control, leaving the infant in the car seat, instead of purchasing a ticket for the child or leaving the airport. When they realised what had happened, the airport staff was horrified and immediately called the police.
The Ryanair desk manager said, "We've never seen anything like this. We couldn't believe what we were seeing." Ryanair's spokeswoman told CNN that the two didn't have a reserved seat for their infant when they checked in at the airport on their way from Tel Aviv to Brussels. After that, they went to security, leaving the baby at check-in."
Airport Security was contacted by the check-in agent at Ben Gurion Airport, who then captured these passengers. The local police are now handling this situation. According to Ryanair's website, infants must pay €25 ($27) for each one-way flight on the lap. A car seat must be purchased if you want to put the infant in one.
The incident has been resolved, and the baby is now with the parents, an Israel Police spokesman told CNN. The couple arrived at Terminal 1 after its check-in desk had closed, according to the Israel Airports Authority, and it was too late for them to check-in. They left their infant close to the conveyor belt area because they needed to pass through security.
READ | Watch: Yashraj Mukhate fuses SRK dialogue to Jhoome Jo Pathaan song, Vishal Dadlani offers collab