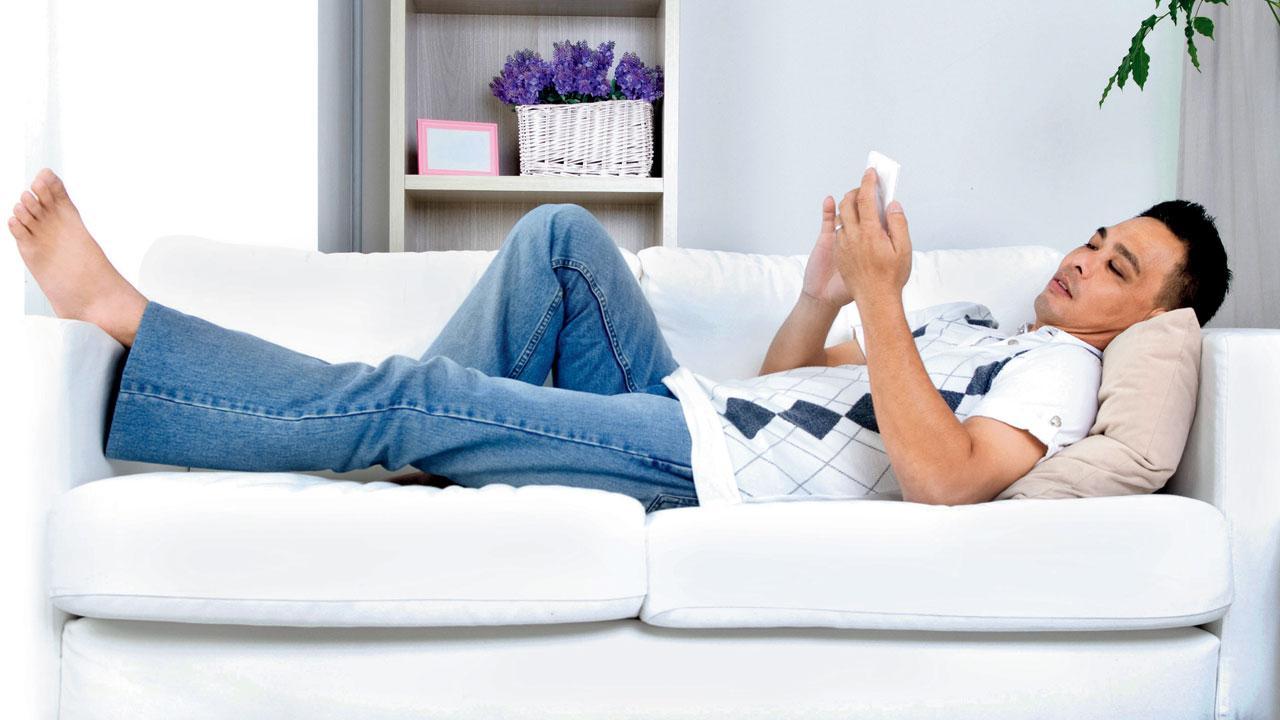 Artificial Intelligence has been growing by leaps and bounds over the last few months. While there are many uses for AI, natural-sounding chatbots are by far the most versatile. It might not replace actual therapy, but it is a nice stop-gap for moments when you don't have immediate access to a therapist.
Limbic
Like most apps on this list, Limbic is a coping mechanism between therapy sessions. Developed by NHS (UK) it is meant to equip patients with a variety of tools and techniques to help manage their emotional well-being. One of the key features of Limbic is its mood-tracking system. The app allows users to log their moods and emotions throughout the day, providing them with insights into their emotional patterns and triggers. This information can be shared with their therapist, helping to inform their therapy sessions and providing a more comprehensive view of their emotional state. The app also offers a variety of self-care exercises and techniques, such as deep breathing and mindfulness, to help users regulate their emotions and develop healthier coping strategies. Limbic is a valuable tool for anyone looking to improve their mental health and well-being. Since it's a UK government app, it is entirely free to use.
Wysa
Wysa is a well-designed app that, along with a chatbot, also has several features that can help keep track of your mental health. The app uses an AI chatbot to provide users with personalised support and guidance in real-time. It can also be used to track your mood and access Cognitive-Behavioural Therapy (CBT) techniques. It has a daily challenge feature to promote emotional growth and resilience. One of the key benefits of Wysa is its accessibility. Users can access the app anytime, anywhere, making it a convenient tool for people who are looking to improve their mental health but may not have access to traditional therapy or counselling. Additionally, Wysa's use of AI technology allows it to provide personalised support based on the user's individual needs and preferences. You can even add a therapist to observe your sessions with WYSA's bot. Most of the premium content is behind a paywall, but you can access the chatbot free of charge.
Woebot
Woebot uses AI to provide support and guidance to users struggling with emotional distress. The app was developed by a team of psychologists and AI experts and uses principles of Cognitive Behavioural Therapy (CBT) to help users identify negative thinking patterns and develop healthier habits. Woebot's conversational interface uses natural language processing to engage in conversations with users, allowing them to express their thoughts and feelings in a comfortable and non-judgmental environment. It then uses this information to provide personalised guidance and support, offering practical tools and techniques to help users improve their mental health. The app also uses CBT-based exercises and techniques, such as thought challenging and behavioural activation, to help users develop healthier thinking patterns and behaviours. The app doesn't seem to have a paid option.
ChatGPT
ChatGPT has now entered its 4th version, which means it now commands a more extensive data set to draw its inspiration from. It isn't designed to be a therapist, but it does a pretty good job of it when you don't have access to one. You need a login to ChatGPT to start and then, you can trigger it to channel a therapist by typing "You are now TherapistGPT." That should trigger its listening and support mode. From there, you can ask questions and wait for its response. If you want to go back to ChatGPT, just type "End session with therapist."
MindSpa
MindSpa provides users with a variety of tools and techniques to improve their emotional well-being. Its core features include guided meditation, mood tracking, breathing exercises, and personalised recommendations based on user activity. It also offers a range of self-care techniques and tips to help users develop healthy habits and coping strategies. MindSpa uses several researched techniques and practices. The app uses Cognitive Behavioural Therapy (CBT), Mindfulness-Based Stress Reduction (MBSR), and Acceptance and Commitment Therapy (ACT) to provide users with effective tools and techniques. It also has a chatbot in the emergency section that uses question-and-answer selection techniques to provide the guidance you need during difficult times. The app is available on iOS and Android, and has some premium features that require you to pay.