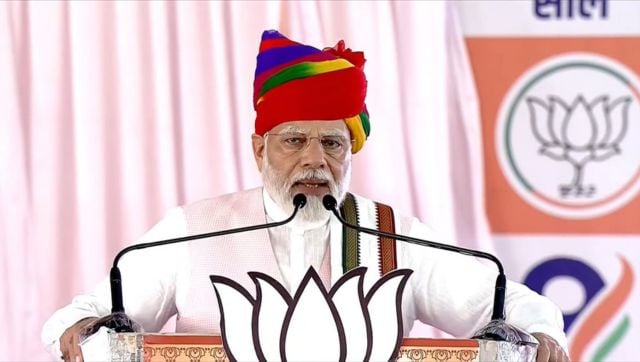 Prime Minister Narendra Modi on Wednesday slammed the Congress party and accused it of following a policy of misleading the poor and keeping them deprived during its rule.
"Fifty years ago, the Congress guaranteed that it will remove poverty. But it turned out to be their biggest betrayal to the poor," PM Modi said at a rally in Ajmer.
"It has been a policy of the Congress to mislead the poor and keep them deprived. The people of Rajasthan have also suffered a lot due to this," Modi said.
The mega rally was organised to mark the completion of nine years of the Modi government across its two terms.
The nine years of the BJP government were dedicated to the service of people, good governance, and welfare of poor, he said.
PM Modi said that before 2014, people were on the streets against corruption and terror attacks rocked major cities while the Congress ran the government by remote control.
During its rule, the Congress developed a corrupt system that "sucked the blood of the country" and hindered development, he said.
Now, the prime minister said, people across the world are talking about India, and experts are saying India is very close to ending extreme poverty.
(With inputs from PTI)
Read all the Latest News, Trending News, Cricket News, Bollywood News,
India News and Entertainment News here. Follow us on Facebook, Twitter and Instagram.